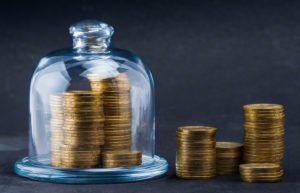 Securities law, also known as capital markets law, consists of a comprehensive set of rules and regulations that govern the issuance of securities. A security refers to a financial instrument typically proposed to raise money for a business from investors in the industry.
Securities law explains the steps a corporation has to take in order to extend their investment offer to the public. This law has been formulated to ensure that public investments are reasonable and nondiscriminatory for everyone who decides to invest in the company.
Attorneys at SBEMP (Slovak, Baron, Empey, Murphy & Pinkney) law firm provides professional legal advice and services to clients in Palm Springs, Palm Desert, Rancho Mirage, Inland Empire, Orange County, Coachella Valley, Costa Mesa, San Diego, New Jersey, New York, and surrounding locations.
What is a security?
It is a financial instrument. Typically, a corporation extends a security so as to raise capital for their business. A stock is an example of security. Bonds, loan packages, and mortgages can also be clarified as securities. They are a method of funding a business firm or financing in a business.
Types of Securities Laws
The practice of securities law comprises of several modes. The securities law may be regulatory and transactional, or it may include litigation.
Transactional Securities Law
To put forward a security, a corporation has to prepare the investment for offering. Securities lawyers consist of transactional lawyers who advise their clients regarding how to make a public offering. They make all the necessary documents and then conduct investment negotiations.
Security law is a type of business law. Lawyers dealing in security law negotiate deals on investment and prepare and review documents for their clients as part of the process of proposing a public investment in a business.
Regulatory Securities Law
Regulatory securities law is assisting a client to meet the terms with the numerous state and federal regulations that have to be applied for security offerings. Both before and after a business is offered to the public for investment, the business must comply with regulatory filings and mandatory information disclosures.
They are required to prepare statements both quarterly as well as annually. These lawyers aid their clients in fulfilling the regulatory process by formulating and reviewing mandated disclosures.
Litigation Securities Law
When disagreements arise in buying and selling securities, lawyers who practice securities law become litigators. They get ready filings for court. They take part in the customary activities of litigation comprising discovery, motion practice and trial. A large number of litigation cases go to arbitration, so lawyers who practice securities law need to be skilled in arbitration.
Lawyers working in securities regulation may represent both corporations and investors. When an investor believes that a corporation has acted with dishonesty or has otherwise not complied with securities regulations, they may turn to a securities lawyer to aid them to get a solution. In turn, corporations depend on lawyers to help them guard against fraud allegations.
Administrative Securities Law
Besides, regulations, transactions, and litigation, the practice of securities law may also comprise of an appearance in an administrative hearing. If the Securities and Exchange Commission (SEC) is suspicious of non-compliance or fraud, they may bring a civil action to an administrative law judge within the SEC.
The Securities and Exchange Commission judge is an independent judge who will hear allegations of non-compliance with securities laws. Attorneys work to in two ways. Firstly, they work to take up allegations of violations on behalf of the SEC, and secondly to guard against the allegations on behalf of corporations.
Lawyers at the SBEMP law firm serve clients from Palm Springs, Palm Desert, Rancho Mirage, Inland Empire, Orange County, Coachella Valley, Costa Mesa, San Diego, New Jersey, New York, and nearby locations for a range of legal practice areas.
For more information or to request a consultation please contact the law offices of SBEMP (Slovak, Baron, Empey, Murphy & Pinkney) by clicking here.
SBEMP LLP is a full service law firm with attorney offices in Palm Springs (Palm Desert, Inland Empire, Rancho Mirage), CA; Indian Wells, CA; Costa Mesa (Orange County), CA; San Diego, CA; New Jersey, NJ; and New York, NY.
DISCLAIMER: This blog post does not constitute legal advice, and no attorney-client relationship is formed by reading it. This blog post may be considered ATTORNEY ADVERTISING in some states. Prior results do not guarantee a similar outcome. Additional facts or future developments may affect subjects contained within this blog post. Before acting or relying upon any information within this newsletter, seek the advice of an attorney.