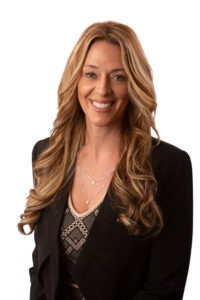 Valerie A. Powers Smith provides counsel to individuals to tailor each estate plan to meet her clients' specific needs.
Estate planning is an area of law designed to bring security and comfort to you and your loved ones. Planning your estate can also help to preserve hard-earned family wealth. Our estate planning and administration services are dedicated to relieving stress, eliminating uncertainty, and protecting your family's assets.
Many people avoid planning for incapacity and their passing due to discomfort with these sensitive issues. However, without a plan, your loved ones will not know how to carry out your wishes, and they will have difficulty gaining access to your finances. Undeniably, thinking about incapacity or death is not easy, but we will work with you to handle the matter with utmost sensitivity.
Our estate planning and administration practice group will help you prepare a comprehensive estate plan, giving the ones you love a sense of security. In the case of emergency or death, your loved ones will not be burdened with managing your affairs; they can devote their energy to caring for you or grieving for their loss.
Comprehensive Estate Planning
When you call or meet with us, we want you to feel comfortable discussing the important issues involved in estate planning that are essential for you and your family. We will arm you with the information you need to make an informed decision about your family's future. Through the use of a wide range of customized legal tools we help families preserve their assets for future generations, minimize estate taxes, prepare for family emergencies, and avoid the expense and nightmare of probate.
At SBEMP, our estate planning expertise is comprehensive and includes the following services:
Revocable Living Trusts
Wills
Irrevocable Trusts
Financial Powers of Attorney
Advance Healthcare Directives
Special Needs Trusts
Qualified Domestic Trusts (QDOTs)
Family Limited Partnerships
Charitable Trusts
Gifting Strategies
Trust Administration
In addition to the estate planning activities involved in drafting a trust instrument, we also represent trustees and beneficiaries in administration of trusts so that the intentions of the trust are carried out seamlessly and efficiently.
Our practice includes petitioning for transfer of assets into the trust after the death of the trustor in the event title was incorrectly cleared, funding sub-trusts, petitioning for instructions regarding the interpretation or modification of trusts, monitoring the creditors' claim process, petitioning for instructions regarding actions to be taken by the trustee, petitioning for termination of trusts, and petitioning for resignation of trustees and for the appointment of successor trustees.
We also advise trustees regarding their fiduciary duties, the sale or distribution of trust assets, and the preparation of accountings and reports.
Trustee's duties, standards, and powers
Rejection of trust; resignation and removal of trustee
Investments and management of trust assets
Recordkeeping and accounting
Trustee compensation and attorney fees
Creditor's rights against trust and beneficiaries
Income taxation of trusts and estate tax returns
Administering single-person trust after settlor's death
Administering the married couple trust after the death of each spouse
Sub-trust funding and long-term administration
Modification, revocation, and termination of trust