Labor and Employment Law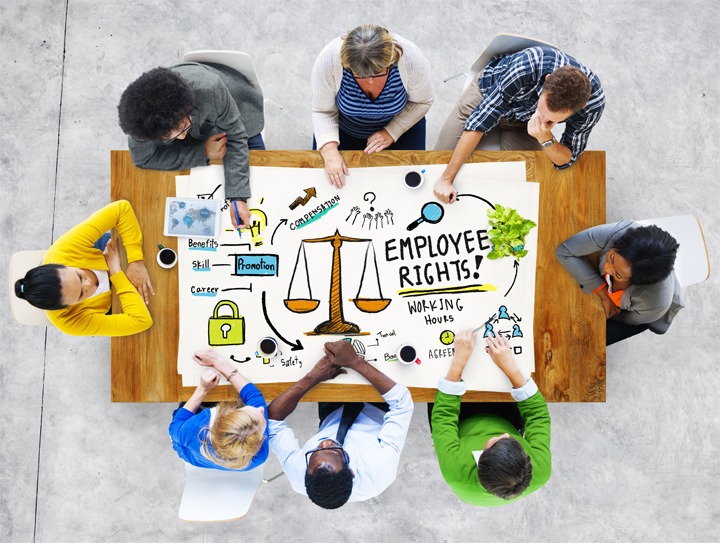 SBEMP'S Labor and Employment Law Department is comprised of attorneys with decades of experience in a broad range of labor and employment matters from day-to-day counseling to labor negotiations and litigation. Our team is prepared to guide our clients through the complex myriad of employment laws affecting California employers. We assist our clients with day-to-day personnel management issues, such as drafting employment policies, managing leaves of absence, identifying potential problems in hiring and firing practices, and ensuring wage and hour compliance. Our attorneys are also experienced litigators who regularly represent clients in all types of employment litigation, including defending wage and hour class actions as well as lawsuits alleging discrimination, harassment, and retaliation. Additionally, we regularly represent clients in administrative proceedings, such as Labor Commissioner claims, CalOSHA citations, DFEH and EEOC investigations, and DLSE complaints. Our labor and employment practice is also prepared to assist clients with labor negotiations and disputes. Our labor attorneys are experienced in negotiating labor agreements as well as representing clients before the NLRB.
What is Employment law?
Employment law is a broad area encompassing all areas of the employer/employee relationship except the negotiation process covered by labor law and collective bargaining. Employment law is governed by thousands of federal and state statutes, administrative regulations, and judicial decisions. Some of the topics included in employment law include:
Collective Bargaining
Employment Discrimination
Unemployment Compensation
Pensions
Workplace Safety
Worker's Compensation
What is Labor Law?
Labor law primarily concerns the rights and responsibilities of unionized employees. Some groups of employees find unions beneficial, since employees have a lot more power when they negotiate as a group rather than individually. Unions can negotiate for better pay, more convenient hours, and increased workplace safety. However, unions do not have limitless power. Leaders must treat all union members fairly and refrain from restricting union members' rights to speech, assembly, and voting powers.
Employers also must follow specific rules when dealing with union members. For example, employers may only negotiate with designated union representatives and must carefully any agreement between the union and the employer.
Have any legal questions? Contact SBEMP:
For more information or to request a consultation please contact the law offices of SBEMP (Slovak, Baron, Empey, Murphy & Pinkney) by clicking here.
SBEMP LLP is a full service law firm with attorney offices in Palm Springs (Palm Desert, Inland Empire, Rancho Mirage), CA; Indian Wells, CA; Costa Mesa (Orange County), CA; San Diego, CA; New Jersey, NJ; and New York, NY.
DISCLAIMER: This blog post does not constitute legal advice, and no attorney-client relationship is formed by reading it. This blog post may be considered ATTORNEY ADVERTISING in some states. Prior results do not guarantee a similar outcome. Additional facts or future developments may affect subjects contained within this blog post. Before acting or relying upon any information within this newsletter, seek the advice of an attorney.