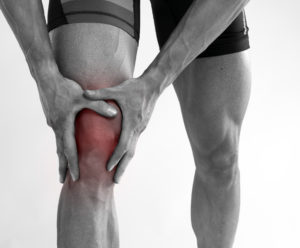 Social Security disability law includes the rules that are used to decide who will qualify for Social Security Disability Insurance (SSDI) and Supplemental Security Income (SSI) advantages, and the amount of money they will get. These are federal programs therefore the local and state laws are not applicable.
The rules can be found in the Social Security Act as it appears in Title 42 of the United States Code, and in the printed regulations and rulings of the Social Security Administration (SSA).
The benefits of SSDI are meant for adults who become disabled and are not able to work for a period of at least one year. These benefits can be availed only by those who have paid an adequate amount into the system (through payroll taxes), and have not yet attained the age of retirement.
Dependents of people who receive SSDI may also be eligible for benefits. SSI has a different purpose. It is planned for disabled people with insufficient or no income, irrespective of whether they have paid anything into the system.
Attorneys at SBEMP (Slovak, Baron, Empey, Murphy & Pinkney) law firm provides professional legal advice and services to clients in Palm Springs, Palm Desert, Rancho Mirage, Inland Empire, Orange County, Coachella Valley, Costa Mesa, San Diego, New Jersey, New York, and surrounding communities.
What are the Requirements for Disability Benefits
There are specific requirements for SSDI and SSI. For SSDI, the minimum qualification involves the number of "work credits" the applicant has collected before becoming disabled.
Work credits are founded on the earnings of the applicant. Every time the applicant earns a certain amount of wages or income from, he or she collects one work credit (as of 2013, it takes $1,160 of earnings to get one work credit).
An applicant can earn up to four work credits in any given calendar year. To be eligible for the benefits of SSDI, the applicant must have in all forty credits, and twenty of these must have been secured in the ten year period leading up to the date of application.
To acquire SSDI, the applicant must also be "disabled." SSA will consider an individual disabled if he or she is unable to work in their field or not able to adjust to another field of employment, because of severe medical deficiency. An individual may qualify on the basis of a single impairment, or a combination. In both the cases, the inability to work must be long-term and complete.
For SSI, eligibility criteria is based on level of income, not work credits. An applicant must have an income level that is below a specific amount known as the federal benefit rate, or "FBR" (as of 2013, the FBR is $710 per month).
It is complicated to calculate the FBR. For instance, only a fraction of income earned by working will be added in the calculation. At the same time, FBR will contain the value of any in-kind services the applicant gets, such as meals or free rent.
How to File a Claim
You can start the disability applications in person, online, or by phone at the nearest social security office. A hefty amount of personal information is needed to complete the process of application, most of which contains the applicant's work history and medical condition.
Applicants should be able to give a detailed description of their doctors and other care providers, lab results, and medications. SSA will also inquire about previous jobs, and demand copies of the applicant's W-2s and tax returns.
Lawyers at the SBEMP law firm serve clients from Palm Springs, Palm Desert, Rancho Mirage, Inland Empire, Orange County, Coachella Valley, Costa Mesa, San Diego, New Jersey, New York, and nearby locations for a range of legal practice areas.
For more information or to request a consultation please contact the law offices of SBEMP (Slovak, Baron, Empey, Murphy & Pinkney) by clicking here.
SBEMP LLP is a full service law firm with attorney offices in Palm Springs (Palm Desert, Inland Empire, Rancho Mirage), CA; Indian Wells, CA; Costa Mesa (Orange County), CA; San Diego, CA; New Jersey, NJ; and New York, NY.
DISCLAIMER: This blog post does not constitute legal advice, and no attorney-client relationship is formed by reading it. This blog post may be considered ATTORNEY ADVERTISING in some states. Prior results do not guarantee a similar outcome. Additional facts or future developments may affect subjects contained within this blog post. Before acting or relying upon any information within this newsletter, seek the advice of an attorney.