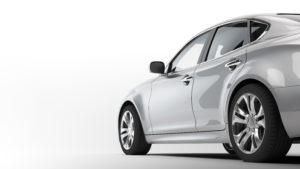 Product liability law is a type of injury law that offers victims a legal cause of action when they are hurt due to a dangerous product.
Individuals and corporations who make goods must ensure that the products are safe. Product liability is a body of law that regulates what manufacturers must do to protect public safety and what rights victims have if they are hurt due to a defective product.
Attorneys at SBEMP (Slovak, Baron, Empey, Murphy & Pinkney) law firm provides professional legal advice and services to clients in Palm Springs, Palm Desert, Rancho Mirage, Inland Empire, Orange County, Coachella Valley, Costa Mesa, San Diego, New Jersey, New York, and surrounding locations.
Product Liability Law Forms a Part of Personal Injury Law
Products liability forms a subset of personal injury law that deals mainly with defective products. Many regulations and standards for product liability law are similar to all other personal injury cases. But in specific ways, there are superior standards to protect victims who are hurt when products are faulty.
What are the ways a product be defective under product liability law?
There are various ways that a manufacturer can develop a legally defective product:
Breach of express warranty
A manufacturer usually includes warranties along with their product. For instance, if a person purchases a new car, the manufacturer might include a warranty that all of the parts work for three years or another period. In case a part breaks, the manufacturer might promise to fix it for free for the duration covered under warranty. A breach of an express warranty can be considered to be a defective product.
Breach of implied warranty
All products include an implied warranty. When a person purchases a product, it must work for the intended purpose. For instance, if a person buys a skillet, they would expect to be able to cook with it. If it starts on fire, then it is a defective product.
The products that a person buys should work for the primary purpose of the item. It should also work for other realistically foreseeable uses. In case a product does not work as expected, a defective product claim may be the solution.
Manufacturing defect
A manufacturer is liable when there is a fault in the manufacturing process. It is not enough for the manufacturer to take reasonable care at the time of the manufacturing process. Rather, the manufacturer is strictly liable in the event of an error in the production process that leads to harm to a victim.
Design defect
A manufacturer must ensure that the product design is safe for public uses even if a product works as intended. A design defect occurs when a product is designed in a poor manner. In order to win a defective design case, the victim must prove that the manufacturer could have designed the product in a better manner based on other designs that are possible or available at the time.
How to Prove a Products Liability Legal Claim
Similar to other cases of personal injury, the victim of a defective product must prove that the product defect has led to their injuries. The victim must prove all of the components of negligence, including a defect, a duty to develop a careful product, and a connection between the defect and damages and injuries. A victim may have consumer rights if a product is defective. However, there must be an injury for the victim to be able to initiate a product liability claim.
Lawyers at the SBEMP law firm serve clients from Palm Springs, Palm Desert, Rancho Mirage, Inland Empire, Orange County, Coachella Valley, Costa Mesa, San Diego, New Jersey, New York, and nearby locations for a range of legal practice areas.
For more information or to request a consultation please contact the law offices of SBEMP (Slovak, Baron, Empey, Murphy & Pinkney) by clicking here.
SBEMP LLP is a full service law firm with attorney offices in Palm Springs (Palm Desert, Inland Empire, Rancho Mirage), CA; Indian Wells, CA; Costa Mesa (Orange County), CA; San Diego, CA; New Jersey, NJ; and New York, NY.
DISCLAIMER: This blog post does not constitute legal advice, and no attorney-client relationship is formed by reading it. This blog post may be considered ATTORNEY ADVERTISING in some states. Prior results do not guarantee a similar outcome. Additional facts or future developments may affect subjects contained within this blog post. Before acting or relying upon any information within this newsletter, seek the advice of an attorney.