Procedural Law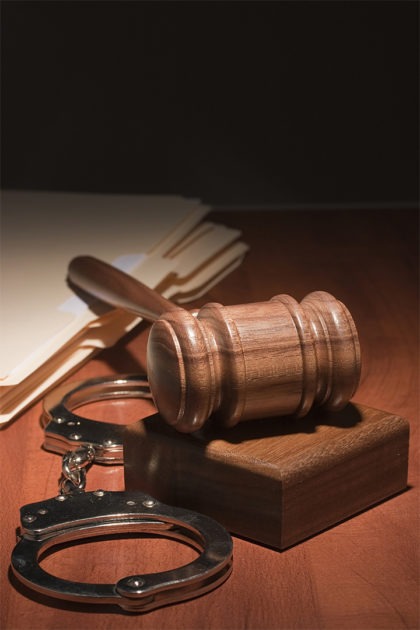 Procedural law refers to the collection of rules that regulate how courts conduct their business. All types and levels of court use procedural law. It determines how courts hear cases. Moreover, it also lays down what a party must do to bring their case before the court.
Attorneys at SBEMP (Slovak, Baron, Empey, Murphy & Pinkney) law firm provides professional legal advice and services to clients in Palm Springs, Palm Desert, Rancho Mirage, Inland Empire, Orange County, Coachella Valley, Costa Mesa, San Diego, New Jersey, New York, and surrounding communities.
Civil Procedure
The largest body of procedural law is perhaps the civil law procedure that applies to a federal or state court. Civil procedures regulate everything from how to start a case to how to appeal it. Some of the most common facets of the civil procedure are as follows:
Initiating a case
A civil case begins when a party drafts a complaint. They will need to allege all the claims that they want to bring. They must understand what each claim should contain to prepare documents accurately. A case starts by filing the case in the appropriate court. The individual bringing the case should officially serve the other side with a copy of the documentation.
Responding to a complaint
Upon receiving a notice that they are being sued, a person will have a limited amount of time to reply to the complaint. If they do not reply, they might lose their right to participate in the proceedings.
A reply to a complaint must acknowledge the other side's allegations, refute them, state that there is no response necessary, or state that they do not have sufficient information to be able to reply.
Discovery
Discovery enables both sides of a lawsuit to understand the case and build their evidence. In procedural law, discovery aims to narrow the issues in the case. Both sides are more likely to be able to arrive at a non-trial resolution with an understanding of the evidence in the case.
This process enables the parties to understand the case prior to trial. Sometimes the discovery process allows parties to resolve the case without the need for a trial.
Motion practice
The parties might ask the court to make specific decisions ahead of the trial. They might ask the court to include certain evidence by making a preliminary motion.
A motion for summary disposition requests the court to decide the case on the basis of the law when there are no material issues in dispute. A motion for summary disposition might lead to dismissal of the case or result in a judgment without trial.
Criminal Procedure
The state attorneys, as well as the accused, must follow criminal procedure as prescribed by law. Criminal procedure is initiated when an individual gets arrested. There is a limited period of time that the police can detain someone without presenting them before a judge or magistrate. The state cannot hold a person indefinitely without charges.
Criminal procedures differ on the basis of the jurisdiction that is hearing the case. They also differ based on the type of violation or crime.
Most states have procedural regulations meant to help crime victims. A crime victim usually has the right to notice of the proceedings in the case. They also have a right to restitution for their financial loss as well as the right to address the court at sentencing.
Lawyers at the SBEMP law firm serve clients from Palm Springs, Palm Desert, Rancho Mirage, Inland Empire, Orange County, Coachella Valley, Costa Mesa, San Diego, New Jersey, New York, and nearby locations for a range of legal practice areas.
Have any legal questions? Contact SBEMP:
For more information or to request a consultation please contact the law offices of SBEMP (Slovak, Baron, Empey, Murphy & Pinkney) by clicking here.
SBEMP LLP is a full service law firm with attorney offices in Palm Springs (Palm Desert, Inland Empire, Rancho Mirage), CA; Indian Wells, CA; Costa Mesa (Orange County), CA; San Diego, CA; New Jersey, NJ; and New York, NY.
DISCLAIMER: This blog post does not constitute legal advice, and no attorney-client relationship is formed by reading it. This blog post may be considered ATTORNEY ADVERTISING in some states. Prior results do not guarantee a similar outcome. Additional facts or future developments may affect subjects contained within this blog post. Before acting or relying upon any information within this newsletter, seek the advice of an attorney.