Small Business Law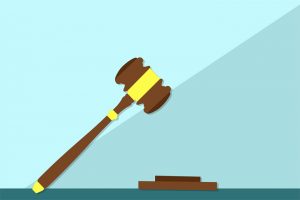 SBEMP LLP is a leading law firm offering a broad range of legal services with offices in Palm Springs, Indian Wells, Orange County, San Diego, New Jersey, and New York. The firm's foundation is built on creating an aggressive and creative advocacy. It is also built on hard work and an unwavering dedication to meeting the needs of small business clients. Every legal matter is of importance and to achieve the best possible results.
SBEMP small business attorneys have helped hundreds of small business firms with arbitrations, trials, and alternative dispute resolution proceedings. The firm has also negotiated over complex real estate and business transactions across the United States. The legal team offer sound advice on matters related to day-to-day employment law, litigation, and collective bargaining among others.
Attorneys at SBEMP (Slovak, Baron, Empey, Murphy & Pinkney) law firm provides professional legal advice and services to clients in Palm Springs, Palm Desert, Rancho Mirage, Inland Empire, Orange County, Coachella Valley, Costa Mesa, San Diego, New Jersey, New York, and surrounding communities.
Advantages of Hiring a Small Business Lawyer
Choosing Proper Business Structure
You may get a lot of legal issues if you do not choose a proper business structure. There will be unnecessary liability from sole proprietorships and partnerships. Business lawyers can assess your business structure and requirements. They can help you with tax obligations, liabilities, setup costs, and employee inquiries.
Avoid Lawsuits
You can prevent lawsuits by hiring a small business lawyer. They can reduce your business' exposure to employment lawsuits among others. They will also help ensure your business adheres to federal and state employment laws. You can protect yourself from several headaches down the line by being proactive.
Contracts Drafting
All your business contracts, whether for vendors, employees, or customers should be reviewed by your lawyer. This helps ensure that you don't leave out any necessary item. Business lawyer can also help you determine whether a particular transaction requires a contract or not.
Protecting Intellectual Property
Intellectual property includes inventions, product designs, business services, logos, trade secrets, and original works. It is vital to protect your intellectual property if you want to maintain a competitive and distinctive business. You can file a copyright, patent, or a trademark depending on the intellectual property type you have. Business lawyers can help preserve your legal right to the intellectual property.
Real-Estate Agreements and Leases
You would need a small business lawyer to help get your real estate leases in place. This is unless you plan on running the business from home. You would want to rent out a commercial space for your business office.
Starting a small business or running an existing one can lead to several legal challenges. You should consider hiring a small business lawyer to get help with all your legal issues and uncertainties. An attorney can protect your interests in the best way against legal consequences and liability. You can attain peace of mind as well by hiring a brilliant small busines lawyer.
Lawyers at the SBEMP law firm serve clients from Palm Springs, Palm Desert, Rancho Mirage, Inland Empire, Orange County, Coachella Valley, Costa Mesa, San Diego, New Jersey, New York, and nearby locations for a range of legal practice areas.
Have any legal questions? Contact the Attorneys at SBEMP Law Firm:
For more information or to request a consultation please contact the law offices of SBEMP (Slovak, Baron, Empey, Murphy & Pinkney) by clicking here.
SBEMP LLP is a full service law firm with attorney offices in Palm Springs (Palm Desert, Inland Empire, Rancho Mirage, Indian Wells), CA; Indian Wells, CA; Costa Mesa (Orange County), CA; San Diego, CA; New Jersey, NJ; and New York, NY.
DISCLAIMER: This blog post does not constitute legal advice, and no attorney-client relationship is formed by reading it. This blog post may be considered ATTORNEY ADVERTISING in some states. Prior results do not guarantee a similar outcome. Additional facts or future developments may affect subjects contained within this blog post. Before acting or relying upon any information within this newsletter, seek the advice of an attorney.