Best Costa Mesa Law Firm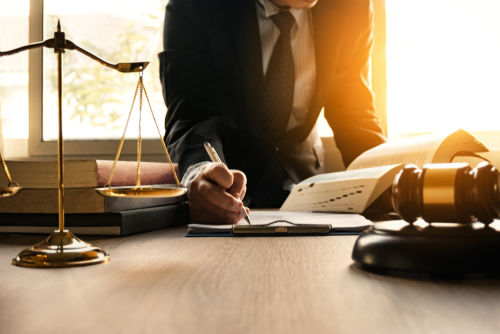 You need to find an experienced legal professional if you find yourself in legal crisis or trouble. Legal experts can go a long way in safeguarding your private properties and business. They can help you deal with all manners of civil matters. This is why it's important to follow rigorous shortlisting protocols while choosing a law firm.
Attorneys at SBEMP (Slovak, Baron, Empey, Murphy & Pinkney) law firm provides professional legal advice and services to clients in Palm Springs, Palm Desert, Rancho Mirage, Inland Empire, Orange County, Coachella Valley, Costa Mesa, San Diego, New Jersey, New York, and surrounding locations.
Things to Consider while Selecting a Law Firm
Generally, it is important that you consider several factors while choosing the right law firm. Here are a few important considerations as highlighted by legal experts:
Credibility
Trust is an important factor while choosing between different law firms. You should be able to vouch for the firm's credibility. Trust should extend to all levels of the law firm – from the receptionist to the topmost attorney. Professional credibility plays an important role in attaining trust in the law firm and their approach. 77% consumers try to identify a law firm's credentials and experience before making a choice.
Ability & Service
The law firm you choose should have the capability and the ability to attain the results that you seek and deserve. They should provide you with great service. Make sure you study the firm's attorneys' background and credentials. You should also observe how you get treated. Does the law firm return your phone calls timely? Have they provided you with the name and contact information of past clients?
Experience
Experience matters too when it comes to choosing the right law firm. The law firm should have a track record of resolving wrongful death cases and personal injury lawsuits against large corporations. It is important to have substantial trial experience as well. Most lawyers don't have any trial experience. You should find an attorney with trial experience even if you think your case will settle out of court.
Know-How
Does the law firm know what they are doing? Are they skilled, capable, and knowledgeable? Some law firms are better adept at handling particular cases than others. All law firms are not created equally. You should find a law firm that has the right kind of skills in the relevant legal area.
Most lawsuits get settled before trial. However, the only way you will get what you deserve is through negotiations. Your lawyers should be exceptionally good at negotiating and arguing if you want to get what you deserve.
Strategic Partners
Another important factor to consider is whether the law firm has strategic partners that are resourceful. The network should include a strong team of appraisers, accountants, consultants, forensics experts, and medical specialists among others.
You should get local lawyers involved depending on the place you live. This will help you attain a local perspective. You can also consider a good legal firm with national experience and technical know-how.
Lawyers at the SBEMP law firm serve clients from Palm Springs, Palm Desert, Rancho Mirage, Inland Empire, Orange County, Coachella Valley, Costa Mesa, San Diego, New Jersey, New York, and nearby locations for a range of legal practice areas.
Have any legal questions? Contact the Attorneys at SBEMP Law Firm:
For more information or to request a consultation please contact the law offices of SBEMP (Slovak, Baron, Empey, Murphy & Pinkney) by clicking here.
SBEMP LLP is a full service law firm with attorney offices in Palm Springs (Palm Desert, Inland Empire, Rancho Mirage, Indian Wells), CA; Indian Wells, CA; Costa Mesa (Orange County), CA; San Diego, CA; New Jersey, NJ; and New York, NY.
DISCLAIMER: This blog post does not constitute legal advice, and no attorney-client relationship is formed by reading it. This blog post may be considered ATTORNEY ADVERTISING in some states. Prior results do not guarantee a similar outcome. Additional facts or future developments may affect subjects contained within this blog post. Before acting or relying upon any information within this newsletter, seek the advice of an attorney.