Family Law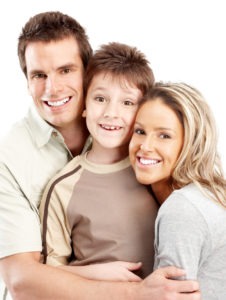 Divorce and other family law issues can be complex, and the best way to ensure that your rights are fully protected is to have an experienced law firm by your side with expertise in family law. If you are planning to file for divorce or going through the divorce process already, make sure you obtain the best possible legal advice on all aspects related to your case.
Attorneys at SBEMP (Slovak, Baron, Empey, Murphy & Pinkney) law firm provide professional legal advice and services to clients in Palm Springs, Palm Desert, Rancho Mirage, Inland Empire, Orange County, Coachella Valley, Costa Mesa, San Diego, New Jersey, New York, and surrounding locations.
Expertise of SBEMP Attorneys in Family Law
SBEMP's family law attorneys are committed to assisting you through all legal issues related to your divorce or separation, including property division, child custody, and spousal and child support.
Even if you are planning to make a prenup or post-nup agreement with your spouse, SBEMP will guide you and help you negotiate and draft the agreement in the most effective manner.
The legal team at SBEMP will put maximum resources and skills on your case to help you achieve the most satisfactory and expeditious result through negotiations, and where necessary, in court. The law firm is equally equipped to support you if you choose the mediation process to resolve your family law issues.
Areas of Expertise
Prenuptial, postnuptial, and separation agreements

Divorce proceedings, including high-net-worth, high-profile/celebrity, and high-conflict matters

Child support and spousal maintenance

Custody and access rights

Valuation and distribution of property

Marvin actions

Domestic partnerships

Domestic violence and restraining orders

Mediation

Enforcement proceedings

Mediation and collaborative divorce

All aspects of Paternity matters

Adoptions

Post Judgment enforcement issues
Where required, your SBEMP family law attorneys will work with forensic accountants, business appraisers, forensic psychologists and other experts in order to strengthen your high conflict custody or high net worth divorce case.
As the firm specializes in multiple practice areas, you will have the advantage to obtain expert advice from the firm's attorneys specializing in corporate, trusts and estates, real estate, and other areas to achieve the best financial outcomes.
Two Crucial Aspects to Look for in a Family Law Attorney
Experience
The first thing you should focus on is whether the law firm you are hiring has the necessary experience in family law and whether its attorneys have handled similar family law issues in the past. Most family law issues are governed by state statutes, and the law firm should have deep domain knowledge of the state laws related to your divorce case.
Resources
Many attorneys have very limited resources, and operate with a skeletal staff, equipment and technology. These limitations can create challenges when your divorce or family law matter is at a crucial stage. You need to work with family law attorneys that have the backing and resources of a full-fledged law firm and have an in-house network of legal experts to support your case.
Lawyers at the SBEMP law firm serve clients from Palm Springs, Palm Desert, Rancho Mirage, Inland Empire, Orange County, Coachella Valley, Costa Mesa, San Diego, New Jersey, New York, and nearby locations for a range of legal practice areas.
For more information or to request a consultation please contact the law offices of SBEMP (Slovak, Baron, Empey, Murphy & Pinkney) by clicking here.
SBEMP LLP is a full service law firm with attorney offices in Palm Springs (Palm Desert, Inland Empire, Rancho Mirage), CA; Indian Wells, CA; Costa Mesa (Orange County), CA; San Diego, CA; New Jersey, NJ; and New York, NY.
DISCLAIMER: This blog post does not constitute legal advice, and no attorney-client relationship is formed by reading it. This blog post may be considered ATTORNEY ADVERTISING in some states. Prior results do not guarantee a similar outcome. Additional facts or future developments may affect subjects contained within this blog post. Before acting or relying upon any information within this newsletter, seek the advice of an attorney.