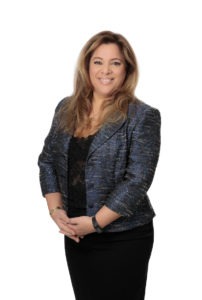 Coachella Valley Family Lawyer
Carolyn H. Martino
Slovak Baron Empey Murphy & Pinkney LLP
74-785 Highway 111 Suite 105 | Indian Wells, CA 92210
Telephone: 760.322.9240 | Fax: 760.565.1189
Email: martino@sbemp.com


Carolyn Martino is a highly accomplished family law practitioner based in the Coachella Valley, California who primarily handles cases for high-net-worth individuals with complex financial situations and assets.
Carolyn is an experienced attorney known for her compassion with clients as well as her aggressive advocacy on their behalf. She is dedicated to simplifying complex situations and achieving positive results for her clients whether in litigation, mediation, or collaborative divorce.
Carolyn has represented a wide range of professional clients, including doctors, attorneys, business owners, real estate developers and investors, hospitality industry leaders, sports entrepreneurs, celebrities, professional athletes, and their spouses.
For the past 24 years, Carolyn has guided clients through critical transitions in their lives in every facet of California Family Law, including:
High asset and complex divorce actions
Child custody and visitation
Preparation of fully encompassing judgments and settlement agreements
Mediation and arbitration
Same-sex divorce/dissolution matters
Adoptions and guardianships
Paternity cases
Pre-nuptial and post-nuptial agreements
Domestic violence issues
Post-judgment agreements on custody, visitation, and financial issues
Education
Ms. Martino earned her undergraduate degree at UCLA and her law degree at Loyola Law School.
Named a Palm Springs Top Lawyer

Professional Affiliations
Carolyn is the Co-Chair of the Family Law Section of the Desert Bar Association, her second term in that role. She is a Certified Minor's Counsel who is occasionally appointed by the court to protect the interests of children during marital dissolutions.
Carolyn has been named a Palm Springs Top Lawyer and has participated with the Inns of Court. Carolyn is admitted to practice before all California state courts as well as the U.S. District Court for the Central District of California, U.S. District Court for the Northern District of California, the California Supreme Court, and the U.S. Court of Appeals 9th Circuit.
Community Service
Carolyn devotes her free time to her family and philanthropy through a variety of endeavors, including as a Founding Member and Vice President of the Coachella Valley Youth Hockey Foundation, and a Member of the City of Indian Wells Architecture and Landscaping Committee. She was featured in the Fall 2019 "Women in Philanthropy" issue of Desert Charities News.
Family Law Services at SBEMP