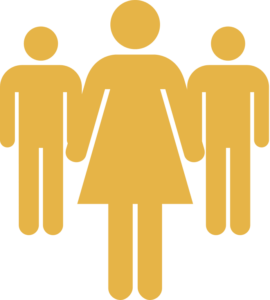 A recent decision by the California Court of Appeal confirmed that the ABC test, used to determine whether an individual shall be classified as an employee or an independent contractor, will only be applied to claims involving Industrial Welfare Commission wage order violations.
Earlier this year, the California Supreme Court in Dynamex v. Superior Court of Los Angeles County held that in order to classify a worker as an independent contractor, the person or business who hires the worker must prove all three of the following factors:
(A) that the worker is free from the control and direction of the hiring entity in connection with the performance of the work, both under the contract for the performance of the work and in fact;
(B) that the worker performs work that is outside the usual course of the hiring entity's business; and
(C) that the worker is customarily engaged in an independently established trade, occupation, or business of the same nature as the work performed.
This test, referred to as the "ABC Test", presumes that any worker is an employee and places the burden on the hiring entity to demonstrate otherwise. However, after Dynamex, uncertainty remained regarding whether the new test would apply to non-wage-order claims.
On October 22, 2018, the Court of Appeal in Garcia v. Border Transportation Group, LLC held that the ABC Test applies only to claims arising out of alleged violations of the wage orders, and the Borello test will continue to be applied to all non-wage order claims.
It is important for both workers and businesses to know whether an individual worker should properly be classified as an employee or an independent contractor, and equally important to understand the correct application of the ABC Test. SBEMP's Labor & Employment Department is prepared to guide you through the process.
For more information or to request a consultation please contact the law offices of SBEMP (Slovak, Baron, Empey, Murphy & Pinkney) by clicking here.
SBEMP LLP is a full service law firm with attorney offices in Palm Springs (Palm Desert, Inland Empire, Rancho Mirage), CA; Costa Mesa (Orange County), CA; San Diego, CA; Princeston, NJ; and New York, NY.
DISCLAIMER: This blog post does not constitute legal advice, and no attorney-client relationship is formed by reading it. This blog post may be considered ATTORNEY ADVERTISING in some states. Prior results do not guarantee a similar outcome. Additional facts or future developments may affect subjects contained within this blog post. Before acting or relying upon any information within this newsletter, seek the advice of an attorney.