By: David Roth, Esq.
Slovak, Baron, Empey, Murphy & Pinkney LLP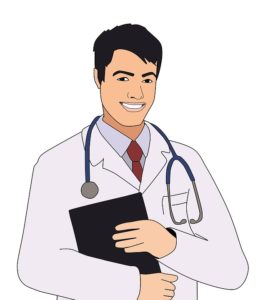 Leasing space in a physician's office to a lessee who, themselves, provides health-related services risks violation of the Federal Anti-Kickback Statute ("AKS"). Violation of the AKS is a felony and can result in imprisonment for up to five years. In order to avoid the serious consequences of violating the AKS, physicians need to make sure that they know the Anti-Kickback leasing arrangement formula. The relevant law and this crucial formula are detailed below.
What is the AKS?
The AKS is a criminal statute that prohibits the exchange (and even the offer to exchange), of anything of value, in an effort to induce the referral of federal health care program business. 42 U.S.C. § 1320a-7b. Violation of the AKS is a felony and may result in a fine of up to $25,000 and imprisonment for up to five (5) years. A conviction also results in mandatory exclusion from participation in federal health care programs.
How Does the AKS Apply to Physician Leasing Arrangements?
In February 2000, the Office of the Inspector General ("OIG") of the Department of Health, the governmental agency in charge of finding fraud and abuse in federal healthcare programs, published a Special Fraud Alert on physician leasing arrangements. There, the OIG explained that their main concern is that rental payments to physician-landlords may be disguised kickbacks to induce referrals.
For instance, rental of space in excess of a lessee's needs creates a presumption that rental payments are a pretext for payment for physician referrals. Rental amounts which pay for time when the rented space is not being used, such as renting for the whole month when the sub-lessee only uses the space every other week, also create a presumption of fraud.
The Safe Harbor & Anti-Kickback Leasing Formula Can Protect You.
In order to protect themselves, physician-landlords need to ensure that their leasing arrangements fall within a "safe harbor." Safe harbors describe payment and business practices that, although they potentially implicate the AKS, are immune from prosecution thereunder.
The following criteria must be met in order to satisfy the leasing arrangement safe harbor:
the agreement is set out in writing and signed by the parties
the agreement covers all of the premises rented by the parties for the term of the agreement and specifies the premises covered by the agreement
if the agreement is intended to provide the lessee with access to the premises for periodic intervals of time (i.e. on a part time) rather than on a full-time basis for the term of the rental agreement, the rental agreement specifies exactly the schedule of intervals, their precise length, and the exact rent for such intervals
the term of the rental agreement is for not less than one year
the aggregate rental charge is set in advance, is consistent with fair market value in arms-length transactions, and is not determined in such a way that takes into account the volume or value of any referrals or business otherwise generated between the parties for which payment may be made in whole or in part under Medicare or a state health care program
the total space rented does not exceed that which is reasonably necessary to accomplish the commercially reasonable business purpose of the rental.
Consistent with these criteria, the OIG has specified the following leasing arrangement formula for proration of the annual rent:
Annual rent of primary lease
No. of work days/year
x
Sq. ft. exclusively occupied by Lessee
Total office sq. ft
x
Lessee hours
Landlord hours
x
No. of days leased per year =
Lessee's annual rent for exclusive space
The charge for any common space must be similarly apportioned among the physician-landlord and Lessees that use the common space.
Conclusion
The above has been a brief discussion of physician leasing arrangements and their potential consequences under the Federal AKS. There are other important federal and state laws, such as the Stark Law, which were not discussed in this article.
However, the complexity of compliance with the AKS alone and the potential serious legal complications of being found in violation of the statute, present significant issues for physician-landlords. For this reason, physicians, who are currently renting space to health-care related providers or other physicians, are strongly encouraged to review their leasing arrangements with their legal counsel.
If you would like to have your leasing arrangement reviewed, please contact one of our experienced attorneys for a consultation.
About the author: David R. Roth is an Associate of the firm and works in the corporate transaction and healthcare practice. Mr. Roth graduated from UC Hastings College of the Law with a Concentration in Health Law and has particular experience in advising health care clients with respect to contract issues, business transactions, practice formation, regulatory compliance, mergers and acquisitions, and healthcare fraud. You can reach Mr. Roth at (760) 322-2275 or via email: roth@sbemp.com.
SBEMP LLP is a full service law firm with attorney offices in Palm Springs (Palm Desert, Inland Empire, Rancho Mirage), CA; Costa Mesa (Orange County), CA; San Diego, CA; Princeston, NJ; and New York, NY.
DISCLAIMER: This blog post does not constitute legal advice, and no attorney-client relationship is formed by reading it. This blog post may be considered ATTORNEY ADVERTISING in some states. Prior results do not guarantee a similar outcome. Additional facts or future developments may affect subjects contained within this blog post. Before acting or relying upon any information within this newsletter, seek the advice of an attorney.