Personal Injury Lawsuits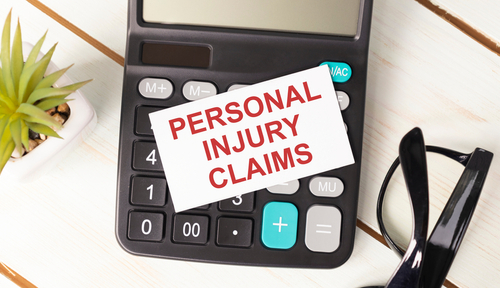 Accidents are unavoidable and most people will have one or the other from slip and falls to car accidents at least once in their lives. While it is possible that every mishap does not have grounds for a lawsuit, there are several accidents that is because of somebody else's negligence or fault. You may have a valid personal injury claim in such situations.
Attorneys at SBEMP (Slovak, Baron, Empey, Murphy, & Pinkney) law firm provides professional legal advice and services to clients in Palm Springs, Palm Desert, Rancho Mirage, Inland Empire, Orange County, Coachella Valley, Costa Mesa, San Diego, New Jersey, New York, and surrounding locations.
Ascertaining Whether You Have a Legal Claim
You have the option of legal remedy for your physical harm by filing a claim with the insurance company of the at-fault party or personal injury lawsuit in court. In some cases, you may need to file a claim with your own insurer. You can recover compensation for your damages through any of these remedies. Damages include lost income, medical bills, pain and suffering, and other types of losses.
Making a Civil Case
To recover compensation through a lawsuit or insurance claim, you would need to prove that the other person was somehow negligent in their actions that directly led to your damages and injuries. In most cases, personal injury lawsuits do not make it to trial or the verdict stage. However, in order to build a strong personal injury case, it helps to take necessary actions for meeting the burden of proof.
Necessary Evidence for Proving Claim
There are different forms of evidence required in different types of personal injury lawsuits. However, one thing common among evidence for all personal injury lawsuits is that it should establish that the other party was negligent and at fault for your injuries.
These are a few possible types of evidence that you may need:
Police report documenting the cause and circumstances surrounding the accident
Incident reports prepared by restaurants, stores and other businesses where the accident took place
Eyewitness statements for details regarding the where, when, and how of the injury
Photographs from the scene of the accident
Other forms of evidence that may help document the circumstance and cause of the injury
Records of medical treatments associated with the injury, including hospital visits, emergency services, physical therapists, physicians, and chiropractors
Documentation of lost wages because of time missed at work
Testimony from medical expert or doctor regarding the cause of injury
Talking to a Lawyer
It can be tricky to figure out whether you have sufficient evidence for bringing a personal injury lawsuit. This is particularly true if you are unsure about the type of evidence that needs to be gathered and the way to get it.
It is best to work with a committed, accomplished, and capable personal injury attorney in most cases. They have the necessary resources to get the evidence you require. They will also offer advice on whether you have a valid claim and the steps you need to take to prove it.
Lawyers at the SBEMP law firm serve clients from Palm Springs, Palm Desert, Rancho Mirage, Inland Empire, Orange County, Coachella Valley, Costa Mesa, San Diego, New Jersey, New York, and nearby locations for a range of legal practice areas.
Have any legal questions? Contact the Attorneys at SBEMP Law Firm:
For more information or to request a consultation please contact the law offices of SBEMP (Slovak, Baron, Empey, Murphy & Pinkney) by clicking here.
SBEMP LLP is a full service law firm with attorney offices in Palm Springs (Palm Desert, Inland Empire, Rancho Mirage, Indian Wells), CA; Indian Wells, CA; Costa Mesa (Orange County), CA; San Diego, CA; New Jersey, NJ; and New York, NY.
DISCLAIMER: This blog post does not constitute legal advice, and no attorney-client relationship is formed by reading it. This blog post may be considered ATTORNEY ADVERTISING in some states. Prior results do not guarantee a similar outcome. Additional facts or future developments may affect subjects contained within this blog post. Before acting or relying upon any information within this newsletter, seek the advice of an attorney.