Parental Alienation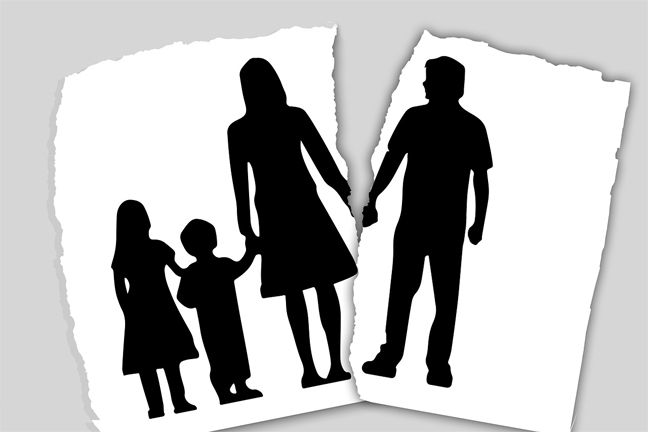 A couple may decide to end their marriage or relationship. However, their goal should be to coparent so as to provide their children with a sound environment and good relationship with both parents. Unfortunately, the complexities of human nature can make this impossible in some cases with one parent influencing the kid's relationship with the other parent. This can result in parent alienation.
Experienced family law attorneys are aware that dealing with parental alienation requires working through both legal and emotional challenges. Attorneys at SBEMP (Slovak, Baron, Empey, Murphy & Pinkney) law firm provides professional legal advice and services to clients in Palm Springs, Palm Desert, Rancho Mirage, Inland Empire, Orange County, Coachella Valley, Costa Mesa, San Diego, New Jersey, New York, and surrounding communities.
Deal With Parental Alienation by Starting Small
Legal professionals often recommend rebuilding parent-child bond by working with the alienating parent or the child. You should try and do the following:
Send thoughtful and encouraging letters and cards
Remember holidays and birthdays
Schedule bi-weekly video calls and phone calls
Request supervised visits if there have been allegations of physical abuse
Ask for shorter and more frequent visits
Stay involved in your children's lives
Consult With a Family Attorney
If a child or a coparent completely ignores your healthy attempts at contact, you should consider consulting with legal counsel about your parental rights. A capable law firm should be able to help you rebuild or protect the sanctity of your relationship that is being destroyed by the other parent.
It is extremely important to work with a lawyer that understands that the allegations made against you by the other parent are not true. You should try and find an attorney who understands the actions you have taken or not taken and can make productive recommendations.
Request For Judicial Intervention
Most parents trying to interfere in the relationship of another parent will refuse all healthy attempts made towards resolving parental alienation in an amicable manner. They will keep continuing in the manner unless forced to change their actions.
You can seek help from a family court in these situations. You should ask your attorney to file for contempt or modification to start the process of ceasing all alienation tactics. Parental alienation are grounds for modifying an existing custody order.
Several courts have begun to realize that parental alienation can result in long-lasting effects on the child. Seasoned and dedicated attorneys can help you get back on track by filing a complaint.
Avoid Involving the Kids
You may feel frustrated and angry when the other parent denies you the right to meet and communicate with your own children. It can be troubling to know that you cannot be part of decisions being made in your kid's life. However, it's critical that you don't involve your children when handling situations involving parental alienation.
It is the parents' responsibility for facilitating a healthy and productive bond. You may harm your case by speaking with your children about legal concerns instead of a therapist, attorney, or the court.
Lawyers at the SBEMP law firm serve clients from Palm Springs, Palm Desert, Rancho Mirage, Inland Empire, Orange County, Coachella Valley, Costa Mesa, San Diego, New Jersey, New York, and nearby locations for a range of legal practice areas.
Have any legal questions? Contact the Attorneys at SBEMP Law Firm:
For more information or to request a consultation please contact the law offices of SBEMP (Slovak, Baron, Empey, Murphy & Pinkney) by clicking here.
SBEMP LLP is a full service law firm with attorney offices in Palm Springs (Palm Desert, Inland Empire, Rancho Mirage, Indian Wells), CA; Indian Wells, CA; Costa Mesa (Orange County), CA; San Diego, CA; New Jersey, NJ; and New York, NY.
DISCLAIMER: This blog post does not constitute legal advice, and no attorney-client relationship is formed by reading it. This blog post may be considered ATTORNEY ADVERTISING in some states. Prior results do not guarantee a similar outcome. Additional facts or future developments may affect subjects contained within this blog post. Before acting or relying upon any information within this newsletter, seek the advice of an attorney.