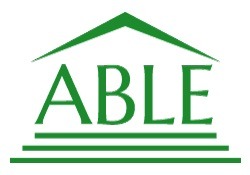 Are you saving for your child's education? Did you know that saving money in a traditional 529 account can cause ineligibility problems for your child with special needs?
While before it was not advisable to do so, now, parents of children with special needs can save for the educational needs of their child with special needs, without causing the unintended ineligibility problem that 529s present.
In December 2014, the Achieving a Better Life Experience Act of 2014 (ABLE Act) won final congressional approval and was signed into law by President Obama. The ABLE Act is built on the foundation of the current 529 education savings plans that help families save for college. In the case of ABLE, families now have a tax-deferred savings vehicle to save for the care of people with disabilities.
The National Disability Institute estimates there are 58 million individuals with disabilities in the United States. Many of these individuals will qualify for ABLE accounts.
For more information or to request a consultation please contact the law offices of SBEMP (Slovak, Baron, Empey, Murphy & Pinkney) by clicking here.
SBEMP LLP is a full service law firm with attorney offices in Palm Springs (Palm Desert, Inland Empire, Rancho Mirage), CA; Costa Mesa (Orange County), CA; San Diego, CA; Princeston, NJ; and New York, NY.
DISCLAIMER: This blog post does not constitute legal advice, and no attorney-client relationship is formed by reading it. This blog post may be considered ATTORNEY ADVERTISING in some states. Prior results do not guarantee a similar outcome. Additional facts or future developments may affect subjects contained within this blog post. Before acting or relying upon any information within this newsletter, seek the advice of an attorney.