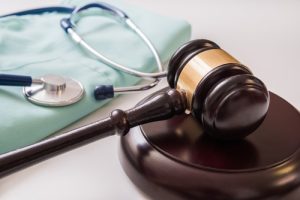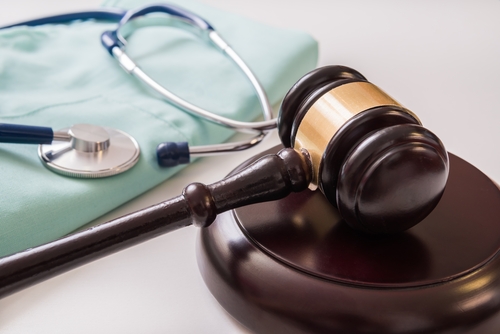 Starting a medical practice can be an exciting yet intimidating undertaking. From dealing with insurance companies to staffing your office, there are many details to consider when beginning a new practice. One important step that cannot be overlooked is MEDICAL PRACTICE FORMATION. With the help of an experienced attorney, you can ensure that your business is set up properly and legally, so that you can focus on the other aspects of running a successful medical practice. In this blog post, we'll discuss why every doctor starting a new practice should consider hiring an attorney. Attorneys at SBEMP (Slovak, Baron, Empey, Murphy & Pinkney) law firm provides professional legal advice and services to clients in Palm Springs, Palm Desert, Rancho Mirage, Inland Empire, Orange County, Coachella Valley, Costa Mesa, San Diego, New Jersey, New York, and surrounding communities.
Understanding the Legal Challenges Faced by New Medical Practices
Starting a new medical practice can be both exciting and challenging. Along with managing the clinical and operational aspects of the practice, new medical practices also face a host of legal challenges that can be overwhelming. These legal challenges may include regulatory compliance, healthcare laws, insurance laws, contract negotiations, and dispute resolution. Navigating these legal challenges requires knowledge, experience, and expertise that most physicians don't have. Therefore, it is essential for every doctor starting a new practice to consider hiring an attorney who specializes in healthcare law.
The Benefits of Hiring an Attorney for a New Medical Practice
Starting a new medical practice can be overwhelming, and the legal complexities can be daunting. Hiring an attorney to navigate through these legal challenges can have many benefits, including: ensuring compliance with healthcare regulations, protecting against malpractice claims, drafting and negotiating contracts, and assisting with the formation of the business entity. An attorney can provide peace of mind and allow you to focus on providing high-quality care to your patients. It's an investment in your practice that can pay off in the long run.
Areas of Legal Assistance Required by New Medical Practices
Starting a new medical practice comes with various legal requirements and regulations. As a new practice owner, you'll need assistance with legal matters such as setting up a business structure, drafting contracts, and understanding insurance policies. Additionally, you may need help with HIPAA compliance, employment law, and licensing and permits. Hiring an attorney who specializes in healthcare law can ensure that you comply with legal regulations and protect your business. Don't hesitate to seek legal assistance to ensure a smooth start to your practice.
How to Choose the Right Attorney for Your Medical Practice
When choosing an attorney for your new medical practice, it's important to find someone with experience in healthcare law. Look for an attorney who has a strong understanding of medical regulations, employment law, and contracts. Consider asking for referrals from other healthcare professionals or organizations in your community. Schedule a consultation with potential attorneys to get a feel for their communication style and level of responsiveness. It's also important to discuss fees and billing arrangements upfront to avoid any surprises. A good attorney can provide invaluable guidance and protection for your new medical practice, so take the time to choose wisely.
Have any legal questions? Contact the Attorneys at SBEMP Law Firm:
For more information or to request a consultation please contact the law offices of SBEMP (Slovak, Baron, Empey, Murphy & Pinkney) by clicking here.
SBEMP LLP is a full service law firm with attorney offices in Palm Springs (Palm Desert, Inland Empire, Rancho Mirage, Indian Wells), CA; Indian Wells, CA; Costa Mesa (Orange County), CA; San Diego, CA; New Jersey, NJ; and New York, NY.
DISCLAIMER: This blog post does not constitute legal advice, and no attorney-client relationship is formed by reading it. This blog post may be considered ATTORNEY ADVERTISING in some states. Prior results do not guarantee a similar outcome. Additional facts or future developments may affect subjects contained within this blog post. Before acting or relying upon any information within this newsletter, seek the advice of an attorney.