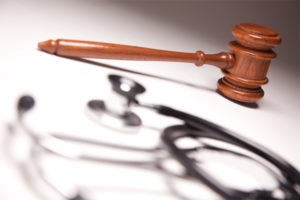 Are you considering selling your medical practice to a hospital? It's an important decision, and one that requires careful consideration. In this blog post, we'll discuss the key factors to consider when selling your medical practice to a hospital, from the financial implications to the future of your patient care. Knowing what to expect can help you make an informed decision about whether or not to accept the hospital's offer. Read on to learn more about selling your medical practice. Attorneys at SBEMP (Slovak, Baron, Empey, Murphy & Pinkney) law firm provides professional legal advice and services to clients in Palm Springs, Palm Desert, Rancho Mirage, Inland Empire, Orange County, Coachella Valley, Costa Mesa, San Diego, New Jersey, New York, and surrounding communities.
Why Is the Hospital Interested in Your Practice?
When a hospital expresses interest in buying a medical practice, there are typically a few reasons behind their decision. First and foremost, hospitals are often looking to expand their reach and increase their patient base. By acquiring a medical practice, they can gain access to a new pool of patients and potentially increase their revenue. Additionally, hospitals may be interested in acquiring specialized services or expertise that the medical practice offers. This allows them to provide comprehensive care to their patients and enhance their reputation in the healthcare community. Lastly, the hospital may see the medical practice as a strategic investment, as it can help them establish a stronger presence in a particular geographic area or enhance their market share. Overall, the hospital's interest in your practice is driven by the potential for growth, improved patient care, and increased market share.
Benefits of Selling Your Medical Practice to a Hospital
Selling your medical practice to a hospital can offer a range of benefits. Firstly, hospitals often have more resources and infrastructure to support your practice. This can include better access to technology, marketing, and administrative support. Additionally, as an employee of the hospital, you may have access to benefits such as healthcare, retirement plans, and malpractice insurance. Finally, selling to a hospital can offer more stability and security for your practice, as hospitals are less likely to go out of business or face financial difficulties.
Key Factors to Consider Before Selling Your Practice to a Hospital
Before selling your medical practice to a hospital, there are several key factors to consider. Firstly, you'll want to make sure that the hospital shares your values and approach to patient care. Secondly, you'll want to consider the impact on your patients, staff, and community. Will they still receive the same level of care and attention under hospital ownership? You'll also want to consider the financial aspects of the deal, such as the purchase price and any ongoing compensation arrangements. Finally, it's important to carefully review any legal documents and seek advice from a lawyer or financial advisor before finalizing the deal.
Negotiating the Deal: What You Need to Know
Negotiating the deal when selling your medical practice to a hospital is a crucial step in the process. It's important to understand that the hospital's initial offer is not set in stone, and there is room for negotiation. Consider factors such as the purchase price, compensation arrangements, and any additional terms and conditions. It's also advisable to seek the assistance of a lawyer or financial advisor during the negotiation process to ensure that you are getting a fair deal and that all legal aspects are covered. Remember, this is a significant decision, so take the time to carefully negotiate the terms that align with your goals and interests.
Preparing for Life as an Employee: What to Expect
Transitioning from being a practice owner to becoming an employee of a hospital is a significant change that requires preparation. As an employee, you can expect a shift in your role and responsibilities. You may have to adhere to hospital protocols and policies, work within a team structure, and follow specific procedures. Additionally, there may be changes in your work schedule, workload, and administrative tasks. It's important to familiarize yourself with the hospital's culture and expectations to ensure a smooth transition. Taking the time to prepare for your new role will help you navigate this transition successfully.
Have any legal questions? Contact the Attorneys at SBEMP Law Firm:
For more information or to request a consultation please contact the law offices of SBEMP (Slovak, Baron, Empey, Murphy & Pinkney) by clicking here.
SBEMP LLP is a full service law firm with attorney offices in Palm Springs (Palm Desert, Inland Empire, Rancho Mirage, Indian Wells), CA; Indian Wells, CA; Costa Mesa (Orange County), CA; San Diego, CA; New Jersey, NJ; and New York, NY.
DISCLAIMER: This blog post does not constitute legal advice, and no attorney-client relationship is formed by reading it. This blog post may be considered ATTORNEY ADVERTISING in some states. Prior results do not guarantee a similar outcome. Additional facts or future developments may affect subjects contained within this blog post. Before acting or relying upon any information within this newsletter, seek the advice of an attorney.