Tort Law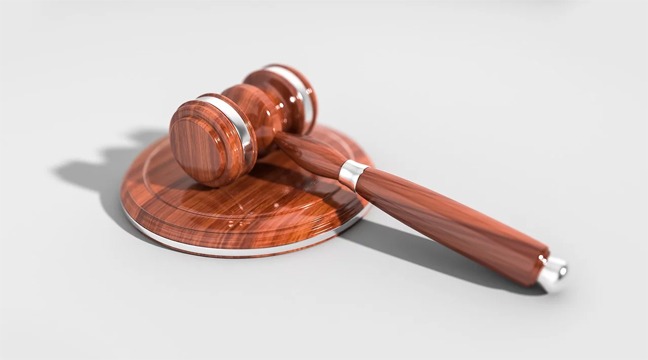 Tort law is the area of law that gives protection to people from bad acts of others. When a person commits a tort, civil law is violated. If a person is injured or hurt by someone else's unlawful act, they can make a claim for compensation against the person who has committed the tort.
The aim of tort law is to make sure that wrongdoers are required to compensate for the damage that they cause instead of the victims.
Attorneys at SBEMP (Slovak, Baron, Empey, Murphy & Pinkney) law firm provides professional legal advice and services to clients in Palm Springs, Palm Desert, Rancho Mirage, Inland Empire, Orange County, Coachella Valley, Costa Mesa, San Diego, New Jersey, New York, and surrounding communities.
Tort Law is Not Criminal Law
A tort may be a crime. However, tort law is not criminal law. Tort law grants a sufferer a civil remedy in the courts. At times, a tort is also a crime. Whether or not the state carries out criminal charges, a person can always go in for a civil remedy in the courts.
A litigant does not require the permission of a district attorney or prosecutor to start a court action. In its place, they formulate a complaint. This is the document that keeps a record of what the other party did wrong. It requests for the relief that is allowed under the law. A tort action starts when the person files for the claim in a court of law.
The Damage is not Always Physical
Physical injuries are only one kind of damages from a tort. A person may experience emotional injuries also. They could have lost their privacy, their peace of mind, or even their personal reputation or business. Any of these emotional or physical losses might give a person sufficient reasons to ask for a claim for recovery under tort law.
Types of torts
There are several varieties of torts. They can be categorized as follows:
Negligence
Every person in society has a responsibility to behave and perform in a way that does not cause any unreasonable danger to others. When a person acts in an irrationally dangerous way, they act neglectfully. When their careless act hurts someone else, they can be held liable. Some of the ways that negligence can happen are:
Medical malpractice

Car accidents

Falling objects

Slip and falls

Construction accidents

Failing to provide appropriate security at an event
Product Liability
Companies and people that manufacture and sell products have a responsibility to plan and manufacture them safely. If you are the victim of a product that is defective, you usually do not have to prove neglect. In its place, you simply have to prove that you are hurt due to the defective product.
Intentional torts

Battery

Assault

Intentional infliction of emotional distress

Property

False imprisonment

Trespass

Premises liability – the duty to keep your property safe

Invasion of privacy

Dignitary torts

Defamation

Malicious prosecution
Common Law and Statutory law
Tort law can come from both common law and statutory law. Common law refers to the general law of justice and fairness that advances through court decisions over a period of time. Largely modern tort theories of negligence are derived from common law. Courts today still support common law principles.
Tort law can also come from statutory law. It implies that a legislative body might pass a law that makes changes in common law. They might also pass a law that forms a brand new tort.
Lawyers at the SBEMP law firm serve clients from Palm Springs, Palm Desert, Rancho Mirage, Inland Empire, Orange County, Coachella Valley, Costa Mesa, San Diego, New Jersey, New York, and nearby locations for a range of legal practice areas.
Contact Us
For more information or to request a consultation please contact the law offices of SBEMP (Slovak, Baron, Empey, Murphy & Pinkney) by clicking here.
SBEMP LLP is a full service law firm with attorney offices in Palm Springs (Palm Desert, Inland Empire, Rancho Mirage), CA; Indian Wells, CA; Costa Mesa (Orange County), CA; San Diego, CA; New Jersey, NJ; and New York, NY.
DISCLAIMER: This blog post does not constitute legal advice, and no attorney-client relationship is formed by reading it. This blog post may be considered ATTORNEY ADVERTISING in some states. Prior results do not guarantee a similar outcome. Additional facts or future developments may affect subjects contained within this blog post. Before acting or relying upon any information within this newsletter, seek the advice of an attorney.