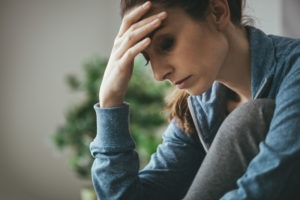 Poverty law refers to the practice of law as it pertains to the less privileged in society. The practice of poverty law ensures that poor people and the disadvantaged are treated in a fair manner under the law.
Poverty law is not always about representing clients in court. It might involve analysis of problems that affect the poor. It might include advocacy for changes in policies and law as well.
In effect, poverty law is a broad term that encompasses various government bodies, private enterprises, and groups and subjects. Attorneys who focus on poverty law work on multiple subjects in various forums.
Attorneys at SBEMP (Slovak, Baron, Empey, Murphy & Pinkney) law firm provides professional legal advice and services to clients in Palm Springs, Palm Desert, Rancho Mirage, Inland Empire, Orange County, Coachella Valley, Costa Mesa, San Diego, New Jersey, New York, and surrounding communities.
Administrative Law
The aim of poverty law is to ensure that the disadvantaged have fair access to government assistance programs. Attorneys advocate for legal changes that help the poor receive the benefits that they need. In addition, they aim to help people to ensure that they receive the benefits that they are due under existing law.
Clients may require help to ensure that they have fair access to cash assistance programs, Medicaid, food assistance such as the Supplemental Nutrition Insurance Program (SNAP), and access to housing.
People who request public assistance may need to attend hearings to establish their eligibility. They may need to defend themselves against allegations of inappropriate access to these benefits.
Poverty law attorneys may help clients fill out routine application forms, or may offer assistance with complex issues at contested hearings.
Civil Rights
Poverty attorneys protect the civil rights of the less privileged. They ensure that law enforcement does not target people on the basis of their socioeconomic status or race.
The right to assistance of counsel in a criminal case, the right to a fair trial, and the right to vote are a part of civil rights. Poverty attorneys do the vital work of making sure that low-income people can exercise their civil rights, and that their rights are protected under the law.
Criminal Law
There is often an overlap between criminal law and poverty law. At times, people facing allegations of receiving government benefits that they do not deserve have to respond to criminal charges. Poverty attorneys may assist clients in defending against charges of health insurance fraud or welfare fraud.
Health Law
The manner in which society should manage medical care services and access to health care and insurance is an on-going discussion. Poverty attorneys typically work to assist their clients in attaining access to medical care that they need while working for sweeping changes in the healthcare system. On top of this, they may also work on sensitive issues, such as priorities for organ transplants.
Abuse and Neglect
When low income and a lack of access to resources prevent parents from providing for their children, poverty lawyers can help them in applying for public services. They can also assist parents in defending their interest and advocating for their children in abuse and neglect cases.
Poverty attorneys ensure that the state complies with their obligations to offer rehabilitative services to parents. In addition, they hold the state to their very high burden of proof to seek to terminate parental rights to a child.
Lawyers at the SBEMP law firm serve clients from Palm Springs, Palm Desert, Rancho Mirage, Inland Empire, Orange County, Coachella Valley, Costa Mesa, San Diego, New Jersey, New York, and nearby locations for a range of legal practice areas.
For more information or to request a consultation please contact the law offices of SBEMP (Slovak, Baron, Empey, Murphy & Pinkney) by clicking here.
SBEMP LLP is a full service law firm with attorney offices in Palm Springs (Palm Desert, Inland Empire, Rancho Mirage), CA; Indian Wells, CA; Costa Mesa (Orange County), CA; San Diego, CA; New Jersey, NJ; and New York, NY.
DISCLAIMER: This blog post does not constitute legal advice, and no attorney-client relationship is formed by reading it. This blog post may be considered ATTORNEY ADVERTISING in some states. Prior results do not guarantee a similar outcome. Additional facts or future developments may affect subjects contained within this blog post. Before acting or relying upon any information within this newsletter, seek the advice of an attorney.