Nationality Law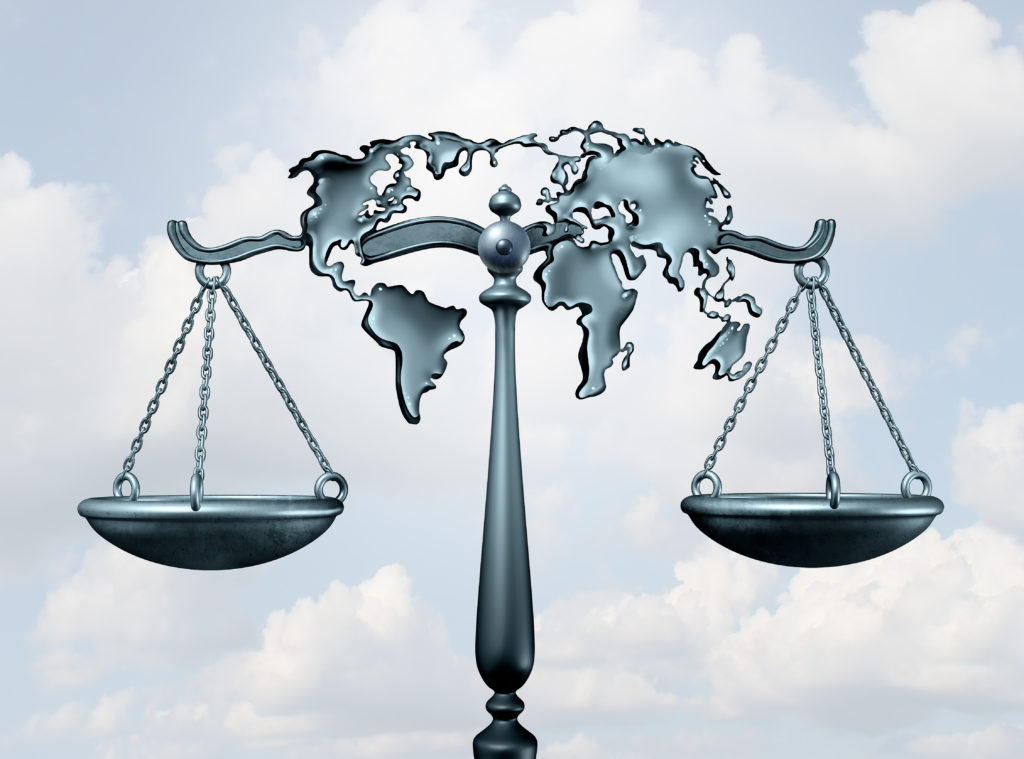 Nationality law is an agency of law that regulates how an individual gains or loses citizenship.
It is also known as citizenship law and is the law that governs how a person becomes a citizen of a country or forfeits the citizenship of a nation. This area of law encompasses the rights and obligations of a citizen.
Attorneys at SBEMP (Slovak, Baron, Empey, Murphy & Pinkney) law firm provides professional legal advice and services to clients in Palm Springs, Palm Desert, Rancho Mirage, Inland Empire, Orange County, Coachella Valley, Costa Mesa, San Diego, New Jersey, New York, and surrounding communities.
Nationality law is different from immigration law
While immigration law has significant overall with nationality, they are not quite the same. Immigration law governs who can enter a country and what documentation they need to come to the US Nationality law specifically controls who can become a citizen and under what conditions.
Rights of citizens
US citizenship comes with significant rights. All citizens have the complete protection of the United States Constitution.
They are eligible to participate in government by voting as well as running for elected office. However, some states restrict the rights of felons to vote. Correlating with this, citizens have the right to receive assistance from US embassies and consulates when traveling overseas. They may reside in US states and territories without meeting further requirements.
Non-citizens do not have the same rights as citizens
While non-citizens present inside the borders of the US have many of the same protections as citizens, they do not have the same rights that citizens enjoy. For instance, in the Matthews v. Diaz case in 1976, the US Supreme Court upheld the authority of Congress to create distinct rules for non-citizens.
Responsibilties of citizens
Along with rights, citizens also have responsibilities. In the US, citizens must serve on a jury if they are selected. They must pay taxes as well as have a passport for travel. Male citizens must register for the Selective Service System upon attaining the age of 18 years.
Naturalization rules may change over time
Congress instates rules regarding who may become a citizen and how they can become one. The US President also has some control over setting immigration policies and managing the policy of the Department of Homeland Security.
Parties that seek to challenge immigration laws and decisions may bring their case to the Department of Justice's Executive Office for Immigration Review as well as the US federal courts.
The structure of immigration courts in the US
In general, the US Department of Justice hears nationality cases via its Executive Office of Immigration Review (EOIR).
The Department of Homeland Security may begin proceedings and require an individual to appear to answer to allegations. The allegations may be that the individual is inadmissible to the US or otherwise deportable. The EOIR establishes whether an individual should be removed from the US or allowed to stay.
Practicing nationality law
Lawyers who practice nationality law have a deep effect on the lives of their clients and their clients' families. They prepare essential documents as well as represent their client in hearings and appeals. If they work for the US government or private clients, nationality attorneys undertake the critically vital task of executing nationality laws in the country.
Lawyers at the SBEMP law firm serve clients from Palm Springs, Palm Desert, Rancho Mirage, Inland Empire, Orange County, Coachella Valley, Costa Mesa, San Diego, New Jersey, New York, and nearby locations for a range of legal practice areas.
For more information or to request a consultation please contact the law offices of SBEMP (Slovak, Baron, Empey, Murphy & Pinkney) by clicking here.
SBEMP LLP is a full service law firm with attorney offices in Palm Springs (Palm Desert, Inland Empire, Rancho Mirage), CA; Indian Wells, CA; Costa Mesa (Orange County), CA; San Diego, CA; New Jersey, NJ; and New York, NY.
DISCLAIMER: This blog post does not constitute legal advice, and no attorney-client relationship is formed by reading it. This blog post may be considered ATTORNEY ADVERTISING in some states. Prior results do not guarantee a similar outcome. Additional facts or future developments may affect subjects contained within this blog post. Before acting or relying upon any information within this newsletter, seek the advice of an attorney.