Medical Malpractice Law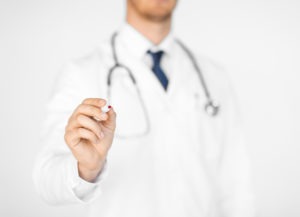 Medical malpractice law is an area of civil law that offers compensation to the victims of sub-optimal medical treatment.
It is an area of law that provides financial compensation when an individual seeks healthcare and receives care that is below professional, reasonable standards.
Medical malpractice law enables victims of sub-optimal medical care to receive financial compensation for their increased medical expenses, and their pain and suffering.
Attorneys at SBEMP (Slovak, Baron, Empey, Murphy & Pinkney) law firm provides professional legal advice and services to clients in Palm Springs, Palm Desert, Rancho Mirage, Inland Empire, Orange County, Coachella Valley, Costa Mesa, San Diego, New Jersey, New York, and surrounding locations.
What is medical malpractice?
Medical malpractice refers to a doctor's recklessness, negligence, or international conduct which creates a poor medical outcome for a patient. All medical practitioners must take care when offering treatment to patients.
They must provide care that is optimal and of reasonable, professional standards. It is presumed that medical professionals are competent and perform their jobs in a reasonable manner.
When they do not perform their job in a professional manner, and the patient gets hurt; consequently, they are a victim of medical malpractice.
How to understand if medical malpractice has occurred?
Medical malpractice standards are based on the care that is reasonable given the normal standards in the local area. It depends on the level of care that an individual should receive in comparison to what is customary.
Medical malpractice requires that the patient has been harmed in some way. There are no grounds for legal action if a medical professional does not do their work cautiously, but no one gets hurt.
What are the standards for medical malpractice?
A majority of medical malpractice cases come from state negligence laws. Negligence refers to a standard that warrants that each individual involved in medical care uses reasonable care and caution on the basis of their professional training and the professional training an individual should have in the same situation.
In order to prove negligence, a person must show that a medical practitioner breaches their duty in a manner that causes them harm. Any healthcare professional can commit malpractice, including physicians, specialists, consultants, and nurses.
State limits for specific types of medical malpractice damages
A limit on pain and suffering damages is one major limitation that may exist in state medical malpractice law.
Pain and suffering damages provide the victim with compensation for the physical pain and emotional trauma occurring due to a medical malpractice injury. Certain states impose arbitrary ceilings on the amount of pain and suffering damages that a victim can claim.
A key area of practicing medical malpractice law is challenging the law when necessary. For instance, Florida courts recently adjudged that their medical malpractice non-economic damage caps are not constitutional.
Medical malpractice attorneys must assist their clients in understanding how the law is applicable to them and what they can expect from their case as it goes through the legal system.
Upholding professional standards with medical malpractice law
Medical malpractice laws provide compensation to deserving victims while enabling medical practitioners to remember to work in a professional manner.
Lawyers specializing in medical malpractice are civil lawyers who prove the various aspects of recklessness, negligence, and intentional misconduct in a professional environment.
Lawyers at the SBEMP law firm serve clients from Palm Springs, Palm Desert, Rancho Mirage, Inland Empire, Orange County, Coachella Valley, Costa Mesa, San Diego, New Jersey, New York, and nearby locations for a range of legal practice areas.
For more information or to request a consultation please contact the law offices of SBEMP (Slovak, Baron, Empey, Murphy & Pinkney) by clicking here.
SBEMP LLP is a full service law firm with attorney offices in Palm Springs (Palm Desert, Inland Empire, Rancho Mirage), CA; Indian Wells, CA; Costa Mesa (Orange County), CA; San Diego, CA; New Jersey, NJ; and New York, NY.
DISCLAIMER: This blog post does not constitute legal advice, and no attorney-client relationship is formed by reading it. This blog post may be considered ATTORNEY ADVERTISING in some states. Prior results do not guarantee a similar outcome. Additional facts or future developments may affect subjects contained within this blog post. Before acting or relying upon any information within this newsletter, seek the advice of an attorney.