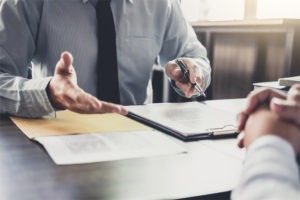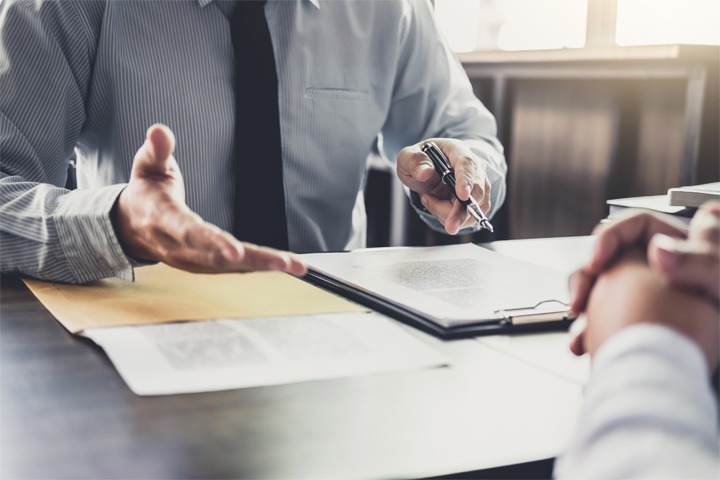 Debtors with regular income may use Chapter 13 bankruptcy for coping with their overwhelming debts. This is also called the Wage Earner's Bankruptcy and allows debtors with enough money to repay a part or all of their debts. Individuals prefer this as an alternative to liquidation. This is bankruptcy for those that have trouble meeting immediate payment demands and not inadequate income.
One of the more attractive features of this type of bankruptcy is you get to keep your home as long as you can pay the mortgage. This is in addition to any other amount the Chapter 13 repayment plan may require.
People are given 3 – 5 years for resolving their debt under Chapter 13 by applying disposable income to reducing debt. The option gives applicants the option to eliminate unsecured debts while catching up on any missed mortgage payments.
Attorneys at SBEMP (Slovak, Baron, Empey, Murphy & Pinkney) law firm provides professional legal advice and services to clients in Palm Springs, Palm Desert, Rancho Mirage, Inland Empire, Orange County, Coachella Valley, Costa Mesa, San Diego, New Jersey, New York, and surrounding communities.
How Does Chapter 13 Bankruptcy Work?
Chapter 13 is similar to Chapter 11 bankruptcy that usually applies to businesses. The petitioner, in both cases, submits a reorganization plan with the court for safeguarding assets against foreclosure or repossession. The filer usually requests for debt forgiveness as well. Chapter 13 and Chapter 11 bankruptcy differ from Chapter 7 filing that involves the liquidation of assets, except when they are specifically protected.
Your unsecured debt should not be more than $419,275 to be eligible for Chapter 13 bankruptcy. This includes personal loans and credit card bills. Your secured debt should not be in excess of $1,257,850, including car loans and mortgage. These figures are periodically adjusted for reflecting consumer price index changes.
Procedure for Chapter 13 Bankruptcy
You should consult with a bankruptcy attorney that provides you with a free case evaluation and filing estimation.
Debtors or petitioners need to:
List creditors and the claimed amount

Disclose the source and amount of their income

List all owned property, including leases and contracts in their name

Provide a breakdown of their monthly living expenses

Provide tax information, including a statement of unpaid taxes and their most recent federal tax return
The debtor should also propose a repayment plan shortly after filing for bankruptcy. A bankruptcy administrator or judge will hold a hearing for determining whether it meets the bankruptcy code requirements and is fair or not. The court has the final say even if creditors raise objections to the plan.
The debtor is required to work with a trustee. This trustee will distribute payments to various creditors. Under Chapter 13, the debtor doesn't need to have any direct contact with the creditors. In fact, the law requires all creditors to cease from attempting to recover the debts that are covered by the Chapter 13 bankruptcy process. However, this is only when all terms of the bankruptcy agreement are being met.
Lawyers at the SBEMP law firm serve clients from Palm Springs, Palm Desert, Rancho Mirage, Inland Empire, Orange County, Coachella Valley, Costa Mesa, San Diego, New Jersey, New York, and nearby locations for a range of legal practice areas.
Have any legal questions? Contact the Attorneys at SBEMP Law Firm:
For more information or to request a consultation please contact the law offices of SBEMP (Slovak, Baron, Empey, Murphy & Pinkney) by clicking here.
SBEMP LLP is a full service law firm with attorney offices in Palm Springs (Palm Desert, Inland Empire, Rancho Mirage, Indian Wells), CA; Indian Wells, CA; Costa Mesa (Orange County), CA; San Diego, CA; New Jersey, NJ; and New York, NY.
DISCLAIMER: This blog post does not constitute legal advice, and no attorney-client relationship is formed by reading it. This blog post may be considered ATTORNEY ADVERTISING in some states. Prior results do not guarantee a similar outcome. Additional facts or future developments may affect subjects contained within this blog post. Before acting or relying upon any information within this newsletter, seek the advice of an attorney.