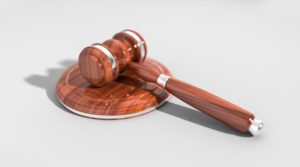 California constantly keeps employers on their toes by making frequent changes to the employment laws. 2022 is no exception. This is a roundup of all top developments that employers in California should know.
Attorneys at SBEMP (Slovak, Baron, Empey, Murphy & Pinkney) law firm provides professional legal advice and services to clients in Palm Springs, Palm Desert, Rancho Mirage, Inland Empire, Orange County, Coachella Valley, Costa Mesa, San Diego, New Jersey, New York, and surrounding locations.
Minimum Wage Increase
California state minimum wage has been increased to $15.00 per hour effective January 1st, 2022. Minimum wage is $14.00 per hour for businesses with 25 or fewer employees. The minimum exempt monthly salary has been increased to $62,400 on an annual basis and $5,200 on a monthly basis. This is twice the state minimum wage for full time employees.
The minimum hourly rate for computer software employees has been increased to $50. The minimum annual salary is now $104,149.81 ($8,679.16 monthly).
The minimum hourly rate of pay for licensed physicians has been increased to $91.07. There are higher minimum wage rates imposed by certain cities and counties. In Los Angeles, the $15 minimum wage became effective in July of 2021.
New Wage Theft Criminal Penalties (AB 1003)
Intentional theft of wages starting 2022 (including tips) will be deemed as grand theft during any consecutive 12 month period if it is of an amount greater than:
Single employee – $950

Two or more employees – $2,350
Independent contractors fall under the purview of employees and are protected by the law. Entities that retain the services of independent contractors are termed as employers and can be charged with wage theft.
Further Limits on Negotiating Employee Silence
New restrictions are imposed as per SB 331 on separation, settlement, and nondisclosure agreements. The #MeToo movement strengthened in 2018, following which non-disclosure provisions in agreements was limited by California when involving sexual harassment allegations.
Employers are not allowed to contractually prohibit former or current employees from disclosing any fact related to alleged workplace discrimination in terms of religion, race, color, creed, ancestry, national origin, mental disability, physical disability, genetic information, medical condition, gender, sex, marital status, gender expression, gender identity, sexual orientation, age, and military or veteran status.
Premiums Paid at Regular Rate
Rest period and meal premiums have to be paid at regular rate now instead of base rate of pay. The California Supreme Court, in Ferra v. Loews Hollywood Hotel, LLC, unanimously held that payments for rest breaks, meal periods, and recover periods have to be paid at regular rate of pay.
The regular rate of pay should include bonuses, commissions, and shift differentials among other nondiscretionary payments. This ruling is retroactive and employers now need to settle the liability for previous premiums paid at base rate of pay.
Lengthening of Record Retention Requirements
Employers are required to maintain personnel records for at least 2 years. SB 807 allows to increase this requirement by 4 years. These kinds of records need to be maintained for the applicable statute of limitations deadline or till the litigation is concluded, whichever is later, if litigation is filed.
Lawyers at the SBEMP law firm serve clients from Palm Springs, Palm Desert, Rancho Mirage, Inland Empire, Orange County, Coachella Valley, Costa Mesa, San Diego, New Jersey, New York, and nearby locations for a range of legal practice areas.
Have any legal questions? Contact the Attorneys at SBEMP Law Firm:
For more information or to request a consultation please contact the law offices of SBEMP (Slovak, Baron, Empey, Murphy & Pinkney) by clicking here.
SBEMP LLP is a full service law firm with attorney offices in Palm Springs (Palm Desert, Inland Empire, Rancho Mirage, Indian Wells), CA; Indian Wells, CA; Costa Mesa (Orange County), CA; San Diego, CA; New Jersey, NJ; and New York, NY.
DISCLAIMER: This blog post does not constitute legal advice, and no attorney-client relationship is formed by reading it. This blog post may be considered ATTORNEY ADVERTISING in some states. Prior results do not guarantee a similar outcome. Additional facts or future developments may affect subjects contained within this blog post. Before acting or relying upon any information within this newsletter, seek the advice of an attorney.