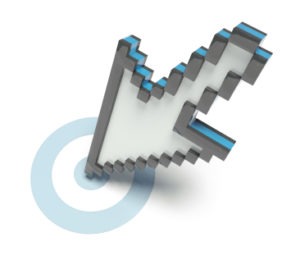 Intellectual Property
Intellectual property law is the area of law that pertains to the legal rights to inventions and creative works. It governs who can use creations including artistic works, new products, and designs.
Intellectual property law enables individuals who create and invent things to profit from their work. Legislators believe that it is fair for creators to profit from their own work.
Attorneys at SBEMP (Slovak, Baron, Empey, Murphy & Pinkney) law firm provides professional legal advice and services to clients in Palm Springs, Palm Desert, Rancho Mirage, Inland Empire, Orange County, Coachella Valley, Costa Mesa, San Diego, New Jersey, New York, and surrounding locations.
Types of Intellectual Property Law
Intellectual property laws encompass the ideas people have and the things that they create. It involves scientific works as well as creative works.
The rules for claiming exclusive rights to work and the rules for enforcing these rights differ based on the type of creation. Intellectual property law includes:
Copyright
Copyrights protect a creator's right to their own work. Print, music, performances, movies, and choreography are some works covered by copyright.
Others cannot reproduce a specific work for their own profit if the work has copyright. The work must be unique to receive copyright. There must be a significant amount of creative work that goes into the production of the work.
Due to international copyright agreements, a person does not formally have to register a copyright to have it. But if a person registers copyright, it is prima facie proof that they have a copyright on the work.
Formal registration enables a person to claim attorney fees and statutory damages if someone violates their copyright.
Patents
A patent is a lawful right to an original invention. No one can make the product, sell it or distribute it without permission during the term of the patent. The term of a patent is 20 years in the US.
Filing for patent protection warrants meticulous documentation of the novelty of the invention. An individual must show that their idea is new, and be able to cautiously describe the patent in detail to enable both government officials as well as the public to establish what their invention is and what rights they have.
Trademarks
A trademark refers to a symbol design, works, or lettering that represents a product or company. It is an identifier that distinguishes the product or company from others.
A trademark can last forever, unlike a patent. When a product or company has a trademark, they have the exclusive rights to manufacture and sell products that use the trademark.
A design logo of a sports team is an example of a trademark. Trademark plays a vital part in business, and trademark lawyers assist their clients in protecting their brand.
Industrial Design Rights
At times, inventors do not create products. Rather, they develop new designs to make products. These are known as industrial designs. Industrial design rights protect the creators' rights to use and profit from their own creations.
International industrial design rights are governed by the Hague Agreement Concerning the International Deposit of Industrial Designs.
Trade Secrets
A trade secret refers to a formula or plan for doing business. It is a system or an approach to doing things that offers an organization an edge over the competition. For instance, Coca-Cola does not have a patent on their signature Coca-Cola formula.
But it is protected as a trade secret. In case a competitor acquires the recipe illegally, Coca-Cola can bring action against them for a trade secret violation.
Lawyers at the SBEMP law firm serve clients from Palm Springs, Palm Desert, Rancho Mirage, Inland Empire, Orange County, Coachella Valley, Costa Mesa, San Diego, New Jersey, New York, and nearby locations for a range of legal practice areas.
For more information or to request a consultation please contact the law offices of SBEMP (Slovak, Baron, Empey, Murphy & Pinkney) by clicking here.
SBEMP LLP is a full service law firm with attorney offices in Palm Springs (Palm Desert, Inland Empire, Rancho Mirage), CA; Costa Mesa (Orange County), CA; San Diego, CA; New Jersey, NJ; and New York, NY.
DISCLAIMER: This blog post does not constitute legal advice, and no attorney-client relationship is formed by reading it. This blog post may be considered ATTORNEY ADVERTISING in some states. Prior results do not guarantee a similar outcome. Additional facts or future developments may affect subjects contained within this blog post. Before acting or relying upon any information within this newsletter, seek the advice of an attorney.