Insurance Law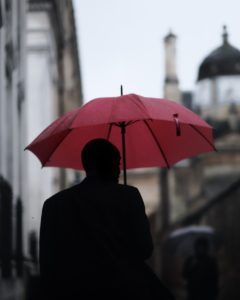 Insurance law is the collection of laws and regulations pertaining to insurance. Insurance refers to a contract between two parties. It transfers the risk of loss to other party to the contract for a fee, known as a premium.
Insurance laws and regulations govern and manage how insurance contracts are developed and enforced. Insurance laws control the offering, purchasing, selling, and claims processes for insurance in the US. Insurance is a trillion dollar industry in the US alone.
Attorneys at SBEMP (Slovak, Baron, Empey, Murphy & Pinkney) law firm provides professional legal advice and services to clients in Palm Springs, Palm Desert, Rancho Mirage, Inland Empire, Orange County, Coachella Valley, Costa Mesa, San Diego, New Jersey, New York, and surrounding locations.
What does insurance cover?
There are various types of insurance that cover multiple areas. There may be different insurance policies for an individual's home and car.
They may also have a medical insurance policy through their employer, or they may buy a health insurance policy independently. Insurance policies offer coverage for life, personal property, disability, and even identity theft.
Insurance defense
If a person is in a motor accident and they are sued as a result of it, their insurer may send a lawyer to defend them against the claim. Insurance attorneys work on behalf of insurance providers to defend these claims for insurance companies.
An insurance lawyer may work as in-house counsel for an insurance firm, or they might work in private practice. Most attorneys who work for an insurance company work as in-house counsel, or they work in a mid-size or large law firm.
Insurance defense work pertains to trial practice. Attorneys in this area can expect to spend a significant amount of time appearing in court, conducting discovery and filing and defending legal motions.
Bringing insurance claims on behalf of litigants
Insurance companies require attorneys to defend claims against their insured. In a similar manner, individuals who have insurance policies rely on attorneys to bring claims if they believe that the insurer is not paying fairly.
Insurance attorneys who work on behalf of insured parties to bring claims for lack of payment usually work in both personal injury law and insurance law. Working for insured parties involves litigation law and contract law. Insurance attorneys at private organizations work for law firms of all sizes. They may work all over the US.
Compliance
Insurance companies rely on attorneys to assist them in implementing new state laws. This implementation process is known as compliance.
Insurance attorneys work on behalf of companies to enable them to comprehend and follow insurance laws in the best possible manner. Compliance attorneys usually work as in-house counsel. However, they may also contract with the insurance firm from a mid-size or large law firm.
Lobbying
Insurance companies rely on lobbyists to work towards favorable insurance regulations. Insurers depend on lobbyists when legislators on the federal and state level consider making changes to insurance laws.
Attorneys who work as insurance lobbyists present the insurance company's position to the legislators and explain why they believe that their position is sound public policy.
Lawyers at the SBEMP law firm serve clients from Palm Springs, Palm Desert, Rancho Mirage, Inland Empire, Orange County, Coachella Valley, Costa Mesa, San Diego, New Jersey, New York, and nearby locations for a range of legal practice areas.
For more information or to request a consultation please contact the law offices of SBEMP (Slovak, Baron, Empey, Murphy & Pinkney) by clicking here.
SBEMP LLP is a full service law firm with attorney offices in Palm Springs (Palm Desert, Inland Empire, Rancho Mirage), CA; Costa Mesa (Orange County), CA; San Diego, CA; New Jersey, NJ; and New York, NY.
DISCLAIMER: This blog post does not constitute legal advice, and no attorney-client relationship is formed by reading it. This blog post may be considered ATTORNEY ADVERTISING in some states. Prior results do not guarantee a similar outcome. Additional facts or future developments may affect subjects contained within this blog post. Before acting or relying upon any information within this newsletter, seek the advice of an attorney.