The Art of Persuasion
Ethos, Pathos, and Logos
In every litigation case there comes a point where an attorney's ability to persuade on the validity of their party's position becomes paramount. Regardless of the nature or scope of the case, or the arena of persuasion, lawyers must be able to stand and deliver.
The traditional means of persuasion find their historical roots with Aristotle, who's "Three artistic proofs" were first introduced as the three types of appeal one could make during debates. In classical Greek, the three proofs are known as ethos, pathos and logos, or in our modern nomenclature, credibility, emotion, and logic/reason. Any good advocate knows they must make use of all three to be successful.
Ethos (Greek for 'character') refers to how trustworthy or credible the speaker is and how knowledgeable he or she is concerning the subject matter. With respect to ethos, lawyers need to establish two things: 1) They are a credible source of information; and 2) They are worth listening to. By establishing both of these, lawyers make those they seek to persuade more inclined to hear their arguments and trust their analysis and conclusions. Ethos is often developed through the language, tone and style of the argument, as well as, through the way the lawyer refers to differing views.
Pathos (Greek for 'suffering' or 'experience'), refers to emotions, or more broadly an attempt to persuade an audience by appealing to their emotions, sympathies, interests, and/or imagination. With an appeal to pathos, the listener is encouraged to identify with the speaker (and their message) – to feel or experience what the speaker feels. Lawyers seek to connect by invoking sympathy, stirring up anger or leading the listener through a walk in their client's shoes. Pathos is developed by meaningful language, emotional tone, use of emotion evoking examples, timing and pace.
Logos (Greek for 'word') refers to the clarity of the message's claim, its logic, and the effectiveness of its supporting evidence. Logos is an appeal to logic and describes an effort to convince by use of reason. Arguments founded on logic make use of facts, statistics, analogies, and authorities, in short, the evidence of the case. The advocate should be able to provide a clear understanding of the issues of the case, backed up with appropriate detail through the evidence and leading to a reasonable conclusion.
Whether arguing a case to a judge, jury or opposing counsel, the ability to persuade could mean the difference between success or failure. To be truly effective advocates, lawyers should find better results when they are skilled and experienced in the above key elements of persuasion.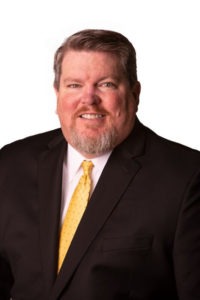 Peter Nolan
Peter J. Nolan is Of Counsel with Slovak Baron Empey Murphy & Pinkney LLP, practicing in the area of civil litigation, public agency and municipal law. Prior to joining the firm, Mr. Nolan was a prosecutor with the Riverside County District Attorney's Office for 19 years, where he served as supervisor of the Homicide and Gang Unit.
Mr. Nolan has extensive litigation experience, having tried over a hundred cases to verdict. His success in trial led to Mr. Nolan receiving many professional accolades for his service. Most notably, being recognized by the California District Attorneys Association as the "Statewide Outstanding Prosecutor of the Year" for 2013. He was also named Riverside County District Attorney "Prosecutor of the Year" in 2008, 2009, and 2013.
Mr. Nolan also serves as Professor of Law at the California Desert Trial Academy, where he teaches Evidence and Trial Advocacy. Mr. Nolan served as the Keynote Speaker at the 2018 CDTA Commencement Ceremony.
Mr. Nolan has always been involved with our community, striving to make a difference in the lives of others. He has volunteered his time with the Family YMCA of the Desert Youth & Government Program, coached high school mock trial teams, managed/coached youth sport teams, and participated in various community improvement projects ranging from food and clothing drives to child abuse prevention, graffiti removal and gang awareness programs.
EDUCATION
Loyola Law School, J.D. (1999)
California State University, Fresno, B.A. (1992)
ADMITTED TO PRACTICE
California
Nevada
U.S. District Courts, California
PROFESSIONAL AFFILIATIONS
The State Bar of California
The State Bar of Nevada
Desert Bar Association