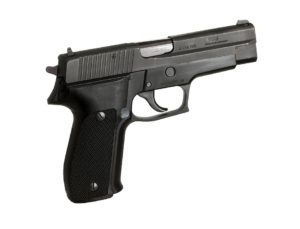 Firearm law combines laws, regulations, and public policy that regulate the production, distribution, and sale of firearms in the US. In general, guns are legal in the US.
However, there are exceptions to the rule and firearm law remains mired in controversy. Firearm law dictates who can manufacture or purchase a gun and under what conditions. These laws exist at the federal as well as state levels in the US.
Experienced lawyers at SBEMP (Slovak, Baron, Empey, Murphy & Pinkney) law firm provides professional legal advice and services to clients in Palm Springs, Palm Desert, Rancho Mirage, Inland Empire, Orange County, San Diego, New Jersey, New York, and surrounding locations.
The Second Amendment
American ideology related to the rights of the government and individual make owning and possessing a firearm a fundamental right, and this is stated in the US constitution as well.
According to the Second Amendment to the US Constitution, the right of people to own and possess firearms cannot be violated. Furthermore, the law states that a regulated military is vital to a free society.
While the Second Amendment safeguards an individual's right to own and possess firearms, this is right is not unquestionable. There are restrictions on who can own a firearm, the types of firearms a person can own, and where they may keep their firearms. In the US, fugitives from the law cannot purchase a firearm.
Furthermore, a convicted felon punished by two or more years of imprisonment cannot own a firearm. Specific domestic violence convictions can make an individual ineligible for firearm possession as well. People who are involuntarily mentally committed are also forbidden from owning or possessing a firearm under the law.
US Firearm Laws
National Firearms Act of 1934: This act taxes the production and transfer of firearms and establishes registration requirements for specific firearms.
Federal Firearms Act of 1938: Commercial firearms dealers are required to have a federal license. In addition, the law prohibits sales to felons.
Omnibus Crime Control and Safe Streets Act of 1968: A person must be a minimum of 21 years of age to purchase a handgun.
Gun Control Act of 1968: Bans the interstate sale of guns, other than by licensed dealers.
Gun Free School Zones Act of 1990: Disallows guns in school zones with certain exceptions.
Brady Handgun Violence Protection Act of 1993: Requires a background check to be eligible to purchase most firearms.
Federal Assault Weapons Ban: Prohibits semi-automatic weapons that appear similar to assault weapons. It also bans large-capacity devices.
Protection of Lawful Commerce in Arms Act of 2005: Shields manufactures and sellers from liability in case a crime occurs with firearms produced or sold by them.
State Firearm Laws
Typically, state firearm regulations involve concealed carry laws and criminal laws. In a majority of states, there are a very limited number of criminal laws applicable to weapon use. Some crimes may involve displaying a firearm or possessing a firearm as a convicted felon.
States usually implement these laws through a county prosecutor or district attorney who has the power to prosecute contraventions in their jurisdiction. A conviction may include jail or state prison time, probation, fines, restitution, and other penalties.
The team of lawyers at the SBEMP law firm serve clients from Palm Springs, Palm Desert, Rancho Mirage, Inland Empire, Orange County, San Diego, New Jersey, New York, and nearby locations for a range of legal practice areas.

For more information or to request a consultation please contact the law offices of SBEMP (Slovak, Baron, Empey, Murphy & Pinkney) by clicking here.
SBEMP LLP is a full service law firm with attorney offices in Palm Springs (Palm Desert, Inland Empire, Rancho Mirage), CA; Costa Mesa (Orange County), CA; San Diego, CA; New Jersey, NJ; and New York, NY.
DISCLAIMER: This blog post does not constitute legal advice, and no attorney-client relationship is formed by reading it. This blog post may be considered ATTORNEY ADVERTISING in some states. Prior results do not guarantee a similar outcome. Additional facts or future developments may affect subjects contained within this blog post. Before acting or relying upon any information within this newsletter, seek the advice of an attorney.