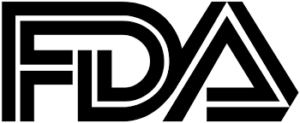 Food and Drug Administration (FDA) law regulates the sale and manufacturing of food, cosmetics, and drugs in the US. FDA law aims to ensure food and drugs are safe for consumption by the public and offer consumers accurate info on a product's contents enabling them to make rational choices.
Moreover, FDA law regulates how food and drugs manufacturers can profit from their products in a manner that is fair to the corporation as well as to the public.
Skilled and knowledgeable lawyers at SBEMP (Slovak, Baron, Empey, Murphy & Pinkney) law firm provides professional legal advice and services to clients in Palm Springs, Palm Desert, Rancho Mirage, Inland Empire, Orange County, San Diego, New Jersey, New York, and surrounding locations.
What is the FDA?
The FDA is a government body that oversees the creation, implementation, and enforcement of laws pertaining to the sale and marketing of food and drugs. It monitors a vast range of products such as:
Drugs

Medical devices

Vaccines

Blood safety

Biological products

Food

Tobacco

Cosmetics

Devices that emit radiation

Animal and veterinary products
Challenging FDA Regulations
The FDA, as well as product manufacturers, can go to the courts to challenge and enforce FDA stipulations. A vital body of work for attorneys who work in the area of FDA law is litigation that defines, challenges, and interprets these laws. In general, courts define FDA regulations narrowly.
Policy Making
Attorneys practicing FDA law for the US Department of Agriculture or the Food and Drug Administration will need to grapple with a significant number of policymaking questions. They must create a balance between excessive regulations that can prevent a necessary drug from reaching the market promptly with the task of ensuring that a medication is safe for public use.
For instance, in the 1990s, various policy groups and individuals were concerned that an inordinate number of AIDS patients were losing their lives prematurely as the FDA refused to give approval to potentially lifesaving medications for the treatment of AIDS and AIDS-related complications.
Attorneys working with the government routinely need to make judgment calls on policies and courses of action related to the release of foods or medications for public use.
Recent Changes and the Opioid Epidemic
FDA regulations change as companies continually invent and market new drugs. The FDA made a landmark decision in 2017 when it asked Endo Pharmaceuticals to recall an opioid drug from the market due to the issue of drug abuse. This action marked the first instance of the FDA asking a drug manufacturer to remove a drug from the market due to abuse.
Conflicts between Federal Law and State Policies
FDA law attorneys frequently need to navigate issues between federal regulations and state policies. A lawyer may help a client to navigate these conflicts.
For instance, many states have regulations and policies on marijuana that are more tolerant than federal law. A state may go to a court to clarify, narrow, or try to negate an FDA regulation or decision.
Capable and proven legal counselors at the SBEMP law firm serve clients from Palm Springs, Palm Desert, Rancho Mirage, Inland Empire, Orange County, San Diego, New Jersey, New York, and nearby locations for a range of legal practice areas.
For more information or to request a consultation please contact the law offices of SBEMP (Slovak, Baron, Empey, Murphy & Pinkney) by clicking here.
SBEMP LLP is a full service law firm with attorney offices in Palm Springs (Palm Desert, Inland Empire, Rancho Mirage), CA; Costa Mesa (Orange County), CA; San Diego, CA; New Jersey, NJ; and New York, NY.
DISCLAIMER: This blog post does not constitute legal advice, and no attorney-client relationship is formed by reading it. This blog post may be considered ATTORNEY ADVERTISING in some states. Prior results do not guarantee a similar outcome. Additional facts or future developments may affect subjects contained within this blog post. Before acting or relying upon any information within this newsletter, seek the advice of an attorney