Defamation Law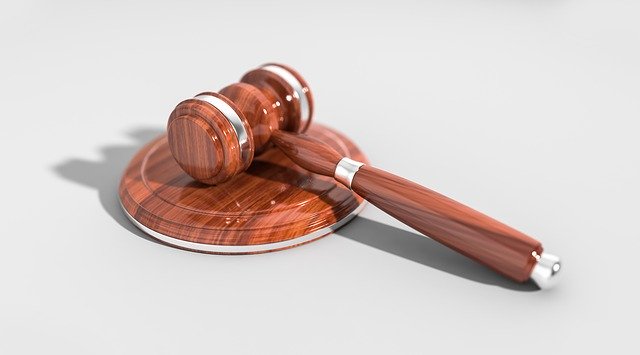 Defamation law pertains to communications affecting the reputation of another individual. Defamatory speech is a communication that may adversely affect the reputation of another person.
Defamation law protects people from having their lives or careers devastated or majorly altered due to false statements against them.
But, the law still offers a person protection under the First Amendment right to speak their mind without being liable for making an insulting remark or mistake or disagreeing with another person. Defamation law is a part of law that seeks to safeguard the reputation of a person by preventing unfair speech that might adversely impact an individual's reputation.
The team of attorneys at SBEMP (Slovak, Baron, Empey, Murphy & Pinkney) law firm provides professional legal advice and services to clients in Palm Springs, Palm Desert, Rancho Mirage, Inland Empire, Orange County, San Diego, New Jersey, New York, and surrounding communities.
Defamation Law is Mainly State Law
Defamation laws exist by common law as well as by statute. Many states have defamation laws that are included in state law, and this law is mainly state law. While every state drafts their own defamation laws, some facets of these laws that are common to all states are as follows:
Types of Defamation
The two types of defamation are libel and slander. Defamation that is written down is called libel while slander refers to spoken defamation. In general, the law perceives libel as more damaging compared to slander.
Libel is written, and therefore it can be reread and transmitted again. On the other hand, slander may not have a long-lasting or ripple effect that may occur with libel.
What Elements comprise a Defamation Case?
The key elements of defamation laws are:
A person issues a statement

They publish the statement to a third party

Their statement leads to injury

It is a false statement

There is no privilege offering protection to the statement
Defamation Law typically involves New Issues of Law
Defamation law is an evolving area of law, and it continues to change and expand with new ways of communicating using social platforms and the internet. For instance, digital reviews are a more recent area of discussion in defamation law.
Attorneys are continually involved in the debate between free speech and the right to be free of perjured and untrue statements about an individual or an organization.
Defamation attorneys frequently work on unique cases that may involve an issue of first impression. This area of law offers new and challenging cases for lawyers who enjoy engaging in the extraordinary.
Defamation Law is Civil Law
Defamation law is civil law as there is no crime for defamation or police involvement. Rather, a victim of defamation must prepare a case and file it in court as the plaintiff in the case. While defamation involves civil law, words can still be tantamount to crimes on occasion.
If a person issues defamatory comments regarding an individual's reputation repetitively, it may amount to harassment and stalking under state law.
Defamation attorneys are litigation lawyers, and their practice includes sending cease and desist letters. They are experienced in drafting lawsuits, responding to request for discovery, and even presenting the matter in front of a court.
Committed attorneys at the SBEMP law firm serve clients from Palm Springs, Palm Desert, Rancho Mirage, Inland Empire, Orange County, San Diego, New Jersey, New York, and nearby locations for a range of legal practice areas.

Have any legal questions? Contact SBEMP:
For more information or to request a consultation please contact the law offices of SBEMP (Slovak, Baron, Empey, Murphy & Pinkney) by clicking here.
SBEMP LLP is a full service law firm with attorney offices in Palm Springs (Palm Desert, Inland Empire, Rancho Mirage), CA; Indian Wells, CA; Costa Mesa (Orange County), CA; San Diego, CA; New Jersey, NJ; and New York, NY.
DISCLAIMER: This blog post does not constitute legal advice, and no attorney-client relationship is formed by reading it. This blog post may be considered ATTORNEY ADVERTISING in some states. Prior results do not guarantee a similar outcome. Additional facts or future developments may affect subjects contained within this blog post. Before acting or relying upon any information within this newsletter, seek the advice of an attorney.