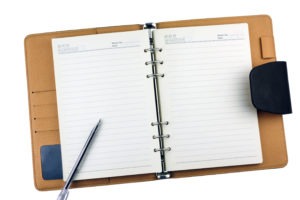 Contract law refers to an area of law that relates to creating and enforcing agreements. A contract is a legally enforceable agreement, and contract law is the body that governs the creation and implementation of contracts. It also offers a fair solution in case of a breach.
Contacts can be used by both corporations and consumers when they purchase and sell products, license activities or products, create employment and insurance agreements, and more. They lead to smoother transactions and no misinterpretations, helping both parties have better clarity on the transaction terms.
Dedicated lawyers at SBEMP (Slovak, Baron, Empey, Murphy & Pinkney) law firm provides professional legal advice and services to clients in Palm Springs, Palm Desert, Rancho Mirage, Inland Empire, Orange County, San Diego, New Jersey, New York, and surrounding communities.
Mutual Intent to Enter into an Agreement
A valid contract requires that most parties must intend for the contract to be binding. The parties may not have a mutual agreement to enter into a contract if a document states that it is only a statement of intent, such as verbal agreements between friends.
In general, a promise or an offer of a reward in exchange for specific behavior is an enforceable contract with the individual who performs the activity, for instance, the person offering information in return for an advertised reward can seek the enforcement of the reward.
Conversely, an advertisement is not a contract unless it has an additional, individualized invitation from the seller to the buyer to purchase the product.
A contact can be implied. For instance, a patient has an implied contract with the physician who treats them to pay a reasonable fee for their services.
Breach of Contract
In case of a disagreement on the terms of a contract or a breach of contract, the parties may turn to a court for dispute resolution. The party that seeks damages must prove the existence of a valid contract. On top of this, they must convince the court of the availability of a suitable remedy.
Remedies for Breach of Contract
Among several remedies, the most common remedy for a breach of contract is compensatory damages. These are the actual financial losses that a party incurs due to the breach of contract.
Liquidated damages are those damages that the parties agree to beforehand in case a breach occurs. The aggrieved party can still win a small amount of damages, known as nominal damages, when a breach happens without any actual damages.
Sometimes, a party acts in a poor and inexcusable manner to contravene a contract. In such cases, the court may award the aggrieved party extra damages known as punitive damages.
But it is a rare occurrence as is the court ordering the parties to perform the contract. This may happen in lawsuits where the compensatory damages are insufficient, such as in a contract of sale for a unique and exceptional item.
Emerging Issues in Contract Law
Similar to any other area of law, contract law also grows and evolves. In the past few years, the acceptability of electronic signatures on a contract has become a pertinent and disputed matter in contract law.
Competent attorneys at the SBEMP law firm serve clients from Palm Springs, Palm Desert, Rancho Mirage, Inland Empire, Orange County, San Diego, New Jersey, New York, and nearby locations for a range of legal practice areas.
For more information or to request a consultation please contact the law offices of SBEMP (Slovak, Baron, Empey, Murphy & Pinkney) by clicking here.
SBEMP LLP is a full service law firm with attorney offices in Palm Springs (Palm Desert, Inland Empire, Rancho Mirage), CA; Costa Mesa (Orange County), CA; San Diego, CA; New Jersey, NJ; and New York, NY.
DISCLAIMER: This blog post does not constitute legal advice, and no attorney-client relationship is formed by reading it. This blog post may be considered ATTORNEY ADVERTISING in some states. Prior results do not guarantee a similar outcome. Additional facts or future developments may affect subjects contained within this blog post. Before acting or relying upon any information within this newsletter, seek the advice of an attorney