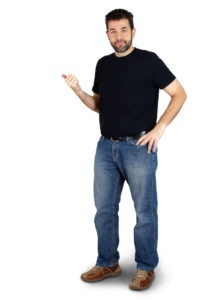 Consumer law comprises the group of laws that protect the public at large from dishonest and exploitative business practices. Consumer laws offer the public protection from corrupt ways of conducting business. These laws require compliance from the corporations under its purview.
Reliable attorneys at SBEMP (Slovak, Baron, Empey, Murphy & Pinkney) law firm provides professional legal advice and services to clients in Palm Springs, Palm Desert, Rancho Mirage, Inland Empire, Orange County, San Diego, New Jersey, New York, and surrounding locations in these parts of the US.
What does Consumer Law Regulate?
The practice of consumer law involves protecting people from unfair trade, incorrect information, and unscrupulous ways of conducting business. For most people, the phrase "consumer law" pertains to only banks and fair debt collection practices.
But in reality, consumer laws control a wide range of industries. Some significant areas of federal consumer protection legislation are:
Federal Food, Drug and Cosmetic Act
The Act provides the federal government the authority to manage a wide array of products ranging from drugs and food to tobacco. The Food and Drug Administration has the authority to require consumers to procure a prescription from a medical practitioner to access specific drugs.
Fair Debt Collection Practices Act
This legislation was passed in 1977 and places restrictions on the actions of debt collectors such as disallowing debt collection in the middle of the night or making harassing phone calls.
Fair Credit Reporting Act
The Fair Credit Reporting Act requires businesses to report details on individual credit reports correctly. Consumers can see a copy of their credit report free-of-cost. Inaccurate information in a report can be disputed through a formal process.
Truth in Lending Act
Lawmakers wanted to make sure that creditors fairly and transparently make loans and extend credit when they passed the Truth in Lending Act in 1968. Lenders must employ standardized costs while lending.
Fair Credit Billing Act
The Fair Credit Billing Act offers consumers protection against questionable billing practices. For instance, a consumer can dispute credit card charges that were not made by them.
Gramm Leach Biley Act
This Act was passed in 1999 and is also known as the Financial Services Modernization Act. It enables banks to consolidate and provide more extensive services to customers than was possible earlier.
Consumers tend to save in a weak economy and invest in a robust one. Therefore, this Act enables financial institutions to offer savings as well as investment services.
Products Liability Claims
Along with laws that regulate corporate behavior, there are legal actions as well that exist in statutory and common law. A product liability claim is when a person brings a claim against a company due to a defective product.
A person who experiences an injury or other losses by using a defective product can file a claim for compensation. They may seek compensation for financial loss, pain and suffering, and other losses. The three theories of product liability cases are as follows:
Failure to Warn
The business did not properly warn the consumer regarding the perils associated with the product.
Defective Design
The product was designed in a manner that it was likely to cause harm. The company could have developed a better product design.
Manufacturing Defect
There was an oversight in the manufacturing process that led to a defect in a particular product.
Competent attorneys at the SBEMP law firm serve clients from Palm Springs, Palm Desert, Rancho Mirage, Inland Empire, Orange County, San Diego, New Jersey, New York, and nearby locations for a range of legal practice areas.For more information or to request a consultation please contact the law offices of SBEMP (Slovak, Baron, Empey, Murphy & Pinkney) by clicking here.
SBEMP LLP is a full service law firm with attorney offices in Palm Springs (Palm Desert, Inland Empire, Rancho Mirage), CA; Costa Mesa (Orange County), CA; San Diego, CA; New Jersey, NJ; and New York, NY.
DISCLAIMER: This blog post does not constitute legal advice, and no attorney-client relationship is formed by reading it. This blog post may be considered ATTORNEY ADVERTISING in some states. Prior results do not guarantee a similar outcome. Additional facts or future developments may affect subjects contained within this blog post. Before acting or relying upon any information within this newsletter, seek the advice of an attorney