Need a Bankruptcy Attorney?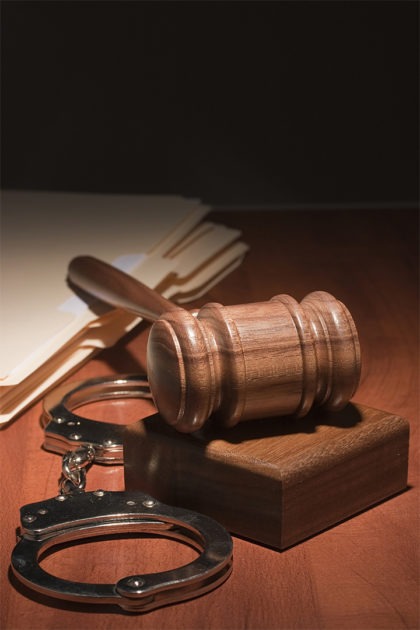 The focus of bankruptcy laws is to help people solve and repay their debts after incurring substantial losses. There were bankruptcy laws in the US as early as 1800. But the first voluntary bankruptcy regulations were allowed through the Acts of 1841 and 1867.
These acts, in addition to the Bankruptcy Act in 1898, also known as the Nelson Act, form the foundation of our present debtor/creditor relation system.
A common phrase heard in the context of a person facing adverse financial circumstances is that they may "declare bankruptcy." But what do bankruptcy proceedings comprise in the US and how are lawyers involved in the process? It is useful for a business owner to know the basics.
Committed attorneys at SBEMP (Slovak, Baron, Empey, Murphy & Pinkney) law firm provides professional legal advice and services to clients in Palm Springs, Palm Desert, Rancho Mirage, Inland Empire, Orange County, San Diego, New Jersey, New York, and surrounding locations.
Where do bankruptcy laws originate from?
Title 11 of the United States Code outlines the federal bankruptcy laws. This law governs almost all bankruptcy proceedings. More specifically, there are three common types of bankruptcy proceedings. While Chapter 7 of the Code is applicable to individual procedures, Chapter 11 proceedings are meant for enterprises.
Lastly, Chapter 13 proceedings govern people who earn wages. Under this Chapter, petitions request the court for more time to enable a debtor to pay off their liabilities while earning a stable income.
What do bankruptcy attorneys do?
Bankruptcy attorneys may operate on behalf of the debtors (the person or enterprise who is liable for the debt) or creditors (the people or business entities to whom a debt is owed).
The goal of a bankruptcy proceeding is to be beneficial to the debtor as well as the creditor, by allowing debtors to start afresh financially and enabling creditors to feel satisfied. Bankruptcy attorneys for both parties work towards achieving this objective.
A routine day for a bankruptcy lawyer may include drafting motions and proceedings to be filed in court and developing responses to motions and other filings. Bankruptcy attorneys review and engage in discovery documents as well as attend meetings with clients and opposing parties to discuss the ideal path to move forward.
The court will hear motions in bankruptcy cases, and the attorneys will have to be adequately prepared to argue them. But junior lawyers in bankruptcy law practices may not always be able to argue these motions in court. This is typically undertaken by more experienced lawyers.
Bankruptcy lawyers perform various tasks, and this requires a wide range of skills. These attorneys have in-depth knowledge of the Bankruptcy Code along with strong legal research and writing skills.
Bankruptcy lawyers also need to have strong interpersonal skills since they will be communicating with clients and negotiating with the opposing parties as well. Their judgement pertaining to these matters needs to be acute and based on sound information and precedent.
These lawyers must be prepared to argue motions filed in court at any time and should have a detailed understanding of the filings involved along with excellent oratory skills.
Committed lawyers at the SBEMP law firm serve clients from Palm Springs, Palm Desert, Rancho Mirage, Inland Empire, Orange County, San Diego, New Jersey, New York, and nearby locations for a range of legal practice areas.

SBEMP LLP is a full service law firm with attorney offices in Palm Springs (Palm Desert, Inland Empire, Rancho Mirage), CA; Costa Mesa (Orange County), CA; San Diego, CA; New Jersey, NJ; and New York, NY.

DISCLAIMER: This blog post does not constitute legal advice, and no attorney-client relationship is formed by reading it. This blog post may be considered ATTORNEY ADVERTISING in some states. Prior results do not guarantee a similar outcome. Additional facts or future developments may affect subjects contained within this blog post. Before acting or relying upon any information within this newsletter, seek the advice of an attorney