Small Business Lawyers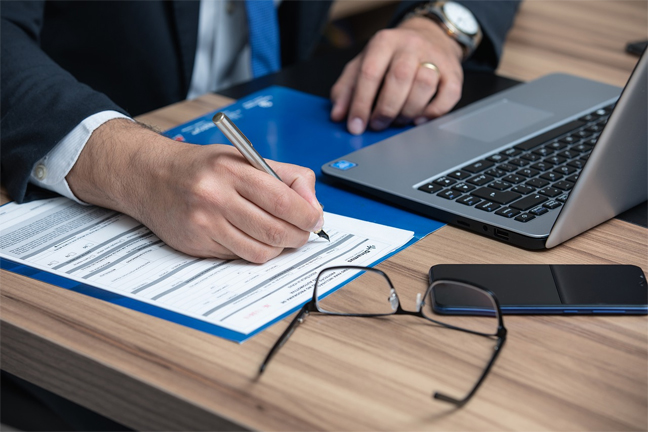 Attorneys bring a dedicated expertise to new businesses. However, not all entrepreneurs can afford to retain a small business attorney while establishing a new business. This usually gives rise to the question – whether or not a lawyer is required for starting a small business.
This short guide explains the several benefits of working with a small business lawyer. You can decide for yourself whether hiring an attorney will help you get your business off the ground or not.
Attorneys at SBEMP (Slovak, Baron, Empey, Murphy & Pinkney) law firm provides professional legal advice and services to clients in Palm Springs, Palm Desert, Rancho Mirage, Inland Empire, Orange County, Coachella Valley, Costa Mesa, San Diego, New Jersey, New York, and surrounding locations.
Importance of Small Business Lawyers
Small businesses rely on the legal expertise of attorneys to help them through several areas they may not understand. This knowledge includes the following:
Compliance: Lawyers can ensure that your business operates according to local, state, and federal laws.
Risk: Business opens an entrepreneur to several types of risks. Business attorneys can help business owners establish a sound set of procedures for limiting that risk.
Liability: Business terms of service and contract language can be defined by lawyers to restrict your liability if you ever face a legal claim.
Agreements: Lawyers can help establish formal legal documentation for governing relationships across several organizations. You know what you owe this way to people, such as employees, partners, customers, vendors, clients, and others.
Taxes: Lawyers with experience in tax can ensure that you don't pay more than you owe. In many cases, they can also help reduce your tax liability by identifying valid business reimbursements and deductions.
Need for Small Business Attorneys
These are a few scenarios where start-up small businesses generally decide to work with a lawyer:
Picking a Business Entity: Your attorney can help you decide whether you should form a partnership, sole proprietorship, corporation or LLC based on the size and nature of your business, tax repercussions, and legal pros and cons.
Choosing a Name: Lawyers can carry out the necessary research required for ensuring the name that you pick is not trademarked or being used by another business. You may face legal and financial woes by using a trademarked name.
Formation of the Business Entity: Majority of business owners use the services of an attorney for filing certificates of incorporation and creating partnership agreements. These documents are necessary for a small business owner to operate their business legally.
Permits/ Licensing: Often lawyers are consulted by small business owners for the purpose of obtaining permits and licenses for setting up shop.
Drafting Contracts: Lawyers can easily create contracts with air tight terms. You can use attorneys for creating everything from employee contracts to terms of service to vendors.
Patenting Your Business Idea: You may want to keep your patent confidential while searching for or avoiding patents that are already filed with the US Patent and Trademark Office. Lawyers can also help file your patent application.
Lawyers at the SBEMP law firm serve clients from Palm Springs, Palm Desert, Rancho Mirage, Inland Empire, Orange County, Coachella Valley, Costa Mesa, San Diego, New Jersey, New York, and nearby locations for a range of legal practice areas.
Have any legal questions? Contact the Attorneys at SBEMP Law Firm:
For more information or to request a consultation please contact the law offices of SBEMP (Slovak, Baron, Empey, Murphy & Pinkney) by clicking here.
SBEMP LLP is a full service law firm with attorney offices in Palm Springs (Palm Desert, Inland Empire, Rancho Mirage, Indian Wells), CA; Indian Wells, CA; Costa Mesa (Orange County), CA; San Diego, CA; New Jersey, NJ; and New York, NY.
DISCLAIMER: This blog post does not constitute legal advice, and no attorney-client relationship is formed by reading it. This blog post may be considered ATTORNEY ADVERTISING in some states. Prior results do not guarantee a similar outcome. Additional facts or future developments may affect subjects contained within this blog post. Before acting or relying upon any information within this newsletter, seek the advice of an attorney.