Dog Bites & the Law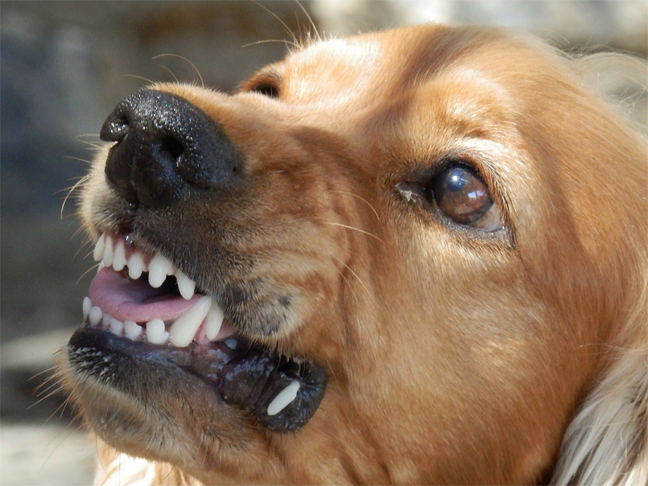 Many people get bit by dogs in the United States each year and live to tell the tale. However, it's critical to understand that dog bite wounds are nothing to laugh about. They can be serious in nature and lead to infections if not treated on time. They may also cause traumatic complications.
Every state has strict laws regarding injuries from dog bites. You may be able to sue for damages under the law if you or a loved one was injured in such an accident.
Attorneys at SBEMP (Slovak, Baron, Empey, Murphy & Pinkney) law firm provides professional legal advice and services to clients in Palm Springs, Palm Desert, Rancho Mirage, Inland Empire, Orange County, Coachella Valley, Costa Mesa, San Diego, New Jersey, New York, and surrounding locations.
Dog Bites are Dangerous
Dog attacks can be dangerous to both children and adults. However, they are especially dangerous to elderly, persons with disability, and young children. This is because these people may not be able to defend themselves against the violent animal. Facial trauma is the biggest danger when a person gets bit by a dog. It can lead to disfigurement, lacerations, and permanent scarring.
Young children and elderly may also suffer brain injuries, fractures, spinal cord injuries, or trauma to the back, neck, and head. Skin can break open during a dog bite, allowing bacteria from the dog's mouth to enter the wound. This can further cause diseases, such as tetanus and rabies.
Negligence and Strict Liability
Dog bite injuries, as per the law in most states, falls under the category of negligence and strict liability. The owner of the dog is generally considered liable, whenever an injury is inflicted by an animal. The dog owner can be held responsible for providing compensation for injuries caused by the dog.
Owners can be held strictly liable in dog bite injuries that require medical treatment. This is irrespective of whether the owner or handler exercised reasonable care. The owner or custodian can be held liable for failure to use reasonable care for all other costs incurred in relation to the bite.
What is the One Bite Rule?
The one bite rule indicates that a dog owner can be held liable if they were previously aware of their dog acting dangerously or biting someone else. It is the dog owner's responsibility to protect others from danger. Victim in such an instance can recover damages for the medical expenses borne by them. However, in order to receive compensation, the victim and their attorney would need to prove that the dog's owner or custodian were negligent.
Choose an Experienced Dog Bite Attorney
Most settlements regarding dog bite injuries cover the cost of medical expenses for personal trauma or injury. Unfortunately, dog owners and custodians may sometimes refuse to own up to their fault. They will do everything possible to prove that they were not responsible for the injury or further damages. A skilled dog bite attorney can help you claim compensation for covering out of pocket expenses, punitive damages, and lost wages.
Lawyers at the SBEMP law firm serve clients from Palm Springs, Palm Desert, Rancho Mirage, Inland Empire, Orange County, Coachella Valley, Costa Mesa, San Diego, New Jersey, New York, and nearby locations for a range of legal practice areas.
Have any legal questions? Contact the Attorneys at SBEMP Law Firm:
For more information or to request a consultation please contact the law offices of SBEMP (Slovak, Baron, Empey, Murphy & Pinkney) by clicking here.
SBEMP LLP is a full service law firm with attorney offices in Palm Springs (Palm Desert, Inland Empire, Rancho Mirage, Indian Wells), CA; Indian Wells, CA; Costa Mesa (Orange County), CA; San Diego, CA; New Jersey, NJ; and New York, NY.
DISCLAIMER: This blog post does not constitute legal advice, and no attorney-client relationship is formed by reading it. This blog post may be considered ATTORNEY ADVERTISING in some states. Prior results do not guarantee a similar outcome. Additional facts or future developments may affect subjects contained within this blog post. Before acting or relying upon any information within this newsletter, seek the advice of an attorney.