Catastrophic Injury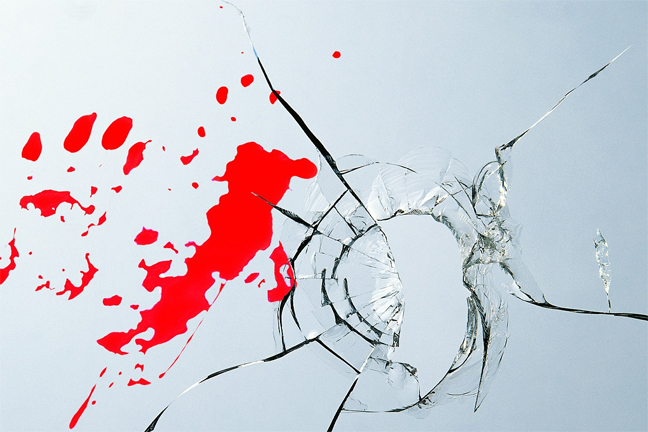 Catastrophic injury is defined by the American Medical Association as a severe injury resulting in the damage of the brain, spine, skill, and the spinal cord. However, under state laws, catastrophic injury has a broader meaning. It includes all those injuries, whether mental or physical in nature, which causes any permanent disability or alteration in the affected individual's living circumstances.
Attorneys at SBEMP (Slovak, Baron, Empey, Murphy & Pinkney) law firm provides professional legal advice and services to clients in Palm Springs, Palm Desert, Rancho Mirage, Inland Empire, Orange County, Coachella Valley, Costa Mesa, San Diego, New Jersey, New York, and surrounding communities.
Types of Catastrophic Injuries
The following injuries are generally considered as catastrophic injuries based on their ability of bringing a permanent alteration in the life of the victim:
Traumatic brain injury because of a strong force to the head, usually seen during a blow to the head or a penetrating head wound.
Non-traumatic brain injuries arising due to oxygen deficiency, stroke, or an infection of the brain.
Spinal cord injuries causing permanent paralysis by preventing the relay of information through the spinal cord.
Limb loss occurring because of a badly smashed leg or arm requiring amputation.
Third degree burns or deeper resulting in permanent scarring in the victim. These injuries may also include immobility or loss of sensation besides secondary infections.
Injury to the tendons, muscles, and ligaments in the neck region causing loss of movement or reducing the mobility of neck.
Compound fractures that need fixing with surgical procedures, such as plates, screws, and rods.
Injuries resulting in scarring or disfigurement that involve severe pain and also psychological or mental impact on the victim.
Loss of eyesight or hearing because of the injuries.
Injuries causing significant change in the person's ability to live and work, or otherwise lead a normal life.
Typical Causes of Catastrophic Injuries
In the United States, thousands of victims of catastrophic injuries reach the emergency room each year. These victims require extensive medical treatment and hospitalization. They suffer greatly because of the injuries that may cause significant alterations to their lifestyle and livelihood. These are a few common causes of catastrophic injuries:
Assaults
Car accidents
Truck accidents
Construction site accidents
Fires
Slip and fall accidents
Medical malpractice cases
Motorcycle accidents
Sports injuries
Pedestrian accidents
Workplace accidents
There is an element of risky behavior in most such incidents. This can be in the form of speeding vehicles or negligence on part of the individual responsible for causing the catastrophic accident.
Types of Damages or Compensation in a Catastrophic Accident
These are a few types of damages that catastrophic injury victims are eligible to claim:
Medical expenses for medications, doctor consultations, home case, mobility devices, medical devices, and rehabilitation therapy.
Expenses for remodeling the home for accommodating the victim's medical needs.
Pain and suffering as a result of the accident.
Lost wages of the victim because of their inability to resume gainful employment.
Loss of companionship resulting from the repercussions of the catastrophic injury on the victim's personal and emotional health.
Lawyers at the SBEMP law firm serve clients from Palm Springs, Palm Desert, Rancho Mirage, Inland Empire, Orange County, Coachella Valley, Costa Mesa, San Diego, New Jersey, New York, and nearby locations for a range of legal practice areas.
Have any legal questions? Contact the Attorneys at SBEMP Law Firm:
For more information or to request a consultation please contact the law offices of SBEMP (Slovak, Baron, Empey, Murphy & Pinkney) by clicking here.
SBEMP LLP is a full service law firm with attorney offices in Palm Springs (Palm Desert, Inland Empire, Rancho Mirage, Indian Wells), CA; Indian Wells, CA; Costa Mesa (Orange County), CA; San Diego, CA; New Jersey, NJ; and New York, NY.
DISCLAIMER: This blog post does not constitute legal advice, and no attorney-client relationship is formed by reading it. This blog post may be considered ATTORNEY ADVERTISING in some states. Prior results do not guarantee a similar outcome. Additional facts or future developments may affect subjects contained within this blog post. Before acting or relying upon any information within this newsletter, seek the advice of an attorney.