Bankruptcy Law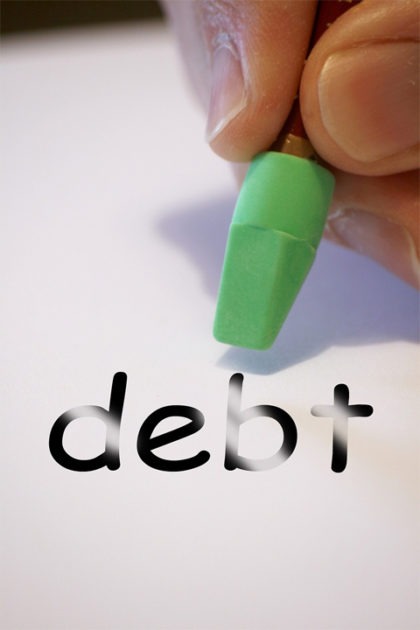 Couples, businesses, or individuals that are unable to meet their liabilities and financial obligations can be excused from repaying all or some of their debt by filing for bankruptcy. The rules and procedures in the United States for bankruptcy fall under federal law. States are banned from legislating in this legal area.
Attorneys at SBEMP (Slovak, Baron, Empey, Murphy & Pinkney) law firm provides professional legal advice and services to clients in Palm Springs, Palm Desert, Rancho Mirage, Inland Empire, Orange County, Coachella Valley, Costa Mesa, San Diego, New Jersey, New York, and surrounding communities.
Types of Bankruptcy
There are two distinct types of bankruptcy – liquidation and reorganization. Debtors are required to surrender all their property in liquidation bankruptcy. The property is then sold with the proceeds going to creditors. All debts are considered permanently discharged in this form of bankruptcy.
Debtors are allowed to hold on to their property in reorganization bankruptcy. However, they are required to adhere to a repayment plan by which they pay a part of their debts through installments.
Filing for Bankruptcy
You would be required to submit the required fee and petition to the bankruptcy court if you want to file for bankruptcy. The fee is usually $300 for most types of personal bankruptcy. The petition should include sworn statement from the debtor regarding their income, expenses, and the money owed. The petition should also include a complete list of their assets.
Understanding Chapter 7 Bankruptcy
These bankruptcies are among the most common type of liquidation bankruptcy. Debtors are required to hand all of their non-exempt property to the bankruptcy trustee or the supervising officer. Certain properties such as household items, clothing, tools for work, and in some cases, family home and vehicles can be deemed to be exempt.
The Chapter 7 trustee shall repay all the debtor's creditors by selling all non-exempt property (if any). Balance of loans and obligations shall stand to be forgiven and never collected.
Understanding Chapter 13 Bankruptcy
Liquidation bankruptcies are favored by those looking to completely wipe out their debts. But, people that own non-exempt property tend to file Chapter 13 bankruptcy. This is a reorganization bankruptcy which allows the debtor to hold on to their property as long as they agree to a repayment plan. They are required to pay off their debts over a period of three to five years by making monthly installments.
Chapter 13 bankruptcies are usually filed in the case of car loans, student loans, and tax liabilities. The debt is restructured in a way to reduce principal and to make repayment more affordable.
Who Can File for Bankruptcy?
Everybody cannot file for bankruptcy. Debtors that file for Chapter 7 bankruptcy in order to have their debts discharged in the past 8 years are not allowed to re-file. The waiting period is 6 years for Chapter 13 bankruptcies. Debtors that are in a position to repay their creditors are banned from filing a liquidation bankruptcy. However, they can file for reorganization bankruptcy.
Lawyers at the SBEMP law firm serve clients from Palm Springs, Palm Desert, Rancho Mirage, Inland Empire, Orange County, Coachella Valley, Costa Mesa, San Diego, New Jersey, New York, and nearby locations for a range of legal practice areas.
Contact
SBEMP Law Firm if You Have a Legal Question
For more information or to request a consultation please contact the law offices of SBEMP (Slovak, Baron, Empey, Murphy & Pinkney) by clicking here.
SBEMP LLP is a full service law firm with attorney offices in Palm Springs (Palm Desert, Inland Empire, Rancho Mirage), CA; Indian Wells, CA; Costa Mesa (Orange County), CA; San Diego, CA; New Jersey, NJ; and New York, NY.
DISCLAIMER: This blog post does not constitute legal advice, and no attorney-client relationship is formed by reading it. This blog post may be considered ATTORNEY ADVERTISING in some states. Prior results do not guarantee a similar outcome. Additional facts or future developments may affect subjects contained within this blog post. Before acting or relying upon any information within this newsletter, seek the advice of an attorney.