Best Attorney Near
Inland Empire, CA
It is important to choose the right attorney if you want to achieve a desired outcome. Selecting an attorney that works best for you can be time consuming and require a lot of effort. However, the hard work is worth it when you come out successful in the end.
Attorneys at SBEMP (Slovak, Baron, Empey, Murphy & Pinkney) law firm provides professional legal advice and services to clients in Palm Springs, Palm Desert, Rancho Mirage, Inland Empire, Orange County, Coachella Valley, Costa Mesa, San Diego, New Jersey, New York, and surrounding communities.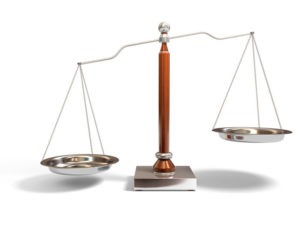 Here are some of the important qualities you need to consider while choosing the best attorney near Inland Empire, CA.
Specialist
You need to identify your legal problem and find a lawyer that specializes in that field. Law can have different fields and sub-fields. You need an attorney that has considerable experience to address your legal problems in the best possible way. Lawyers are a lot like doctors when it comes to specializations. Find one that best serves your purpose.
Experience
There is nothing worse than hiring an attorney that is still green behind the ears or learning on the job. You need the appropriate level of experience in the professional you hire. This is one of the most vital criteria when selecting an attorney. You can improve your chances of a favorable outcome by choosing an attorney with adequate experience.
Communication
You should be able to talk to the lawyer freely. So, you obviously want one that has good communication skills. Additionally, attorneys are routinely required to spat with their adversaries and communicate with those sitting in judgment. This makes it vital to find an attorney that can anticipate questions and always stay one step ahead.
Professionalism
Professionalism is not just about behavior and personality. It involves a specific objective that differentiates the adequately competent from the best attorneys. A professional attorney should work dedicatedly for your interest and use your resources economically and efficiently. They should return phone calls or other forms of communication promptly and always keep you in the loop. They should also be well prepared at meetings and follow up as appropriate.
Approach
Not all lawyers are alike even when specializing in the same legal field. They use different personalities, styles, and approaches to represent their clients. You need to find a professional lawyer. But, you should also match their traits with your own personality, style, and approach. It's critical to feel relaxed when you are around your attorney and always be on the same page.
Familiarity
It doesn't matter whether you use a national or a local legal specialist as long as they are familiar with the region. Many issues, such as workers' compensation and real estate matters are handled locally. Technology and transportation has made it possible to hire attorneys from anywhere. But, to protect your interests you should find a lawyer that understands the legal complications in your area.
Lawyers at the SBEMP law firm serve clients from Palm Springs, Palm Desert, Rancho Mirage, Inland Empire, Orange County, Coachella Valley, Costa Mesa, San Diego, New Jersey, New York, and nearby locations for a range of legal practice areas.
Have any legal questions? Contact SBEMP:
For more information or to request a consultation please contact the law offices of SBEMP (Slovak, Baron, Empey, Murphy & Pinkney) by clicking here.
SBEMP LLP is a full service law firm with attorney offices in Palm Springs (Palm Desert, Inland Empire, Rancho Mirage), CA; Indian Wells, CA; Costa Mesa (Orange County), CA; San Diego, CA; New Jersey, NJ; and New York, NY.
DISCLAIMER: This blog post does not constitute legal advice, and no attorney-client relationship is formed by reading it. This blog post may be considered ATTORNEY ADVERTISING in some states. Prior results do not guarantee a similar outcome. Additional facts or future developments may affect subjects contained within this blog post. Before acting or relying upon any information within this newsletter, seek the advice of an attorney.