Divorce Legal Advice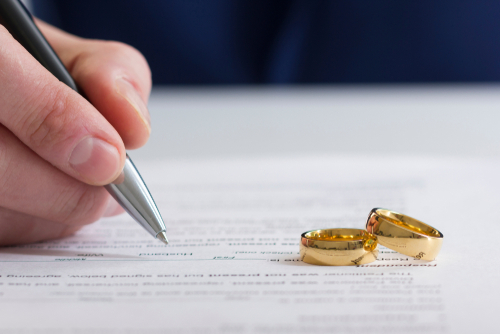 Most spouses get a feeling when their marriage is on the rocks and about to break apart. However, many hesitate in being the first one to file for the divorce. This reluctance can stem from the unpredictability and uncertainties surrounding the divorce. It may also be because they just don't know how to proceed. People considering divorce should know that there are several benefits to being the first one to file for divorce. This post will discuss the various benefits in detail.
Attorneys at SBEMP (Slovak, Baron, Empey, Murphy & Pinkney) law firm provides professional legal advice and services to clients in Palm Springs, Palm Desert, Rancho Mirage, Inland Empire, Orange County, Coachella Valley, Costa Mesa, San Diego, New Jersey, New York, and surrounding communities.
Financial Benefits
By being the first one to start the divorce proceedings you make sure you start the process when you are financially prepared to do so. You would have the time to collect all important legal deeds that are necessary for filing the divorce. This includes life insurance policies, investment account statements, deeds, titles to property, social security cards, and wills.
These documents are important as part of the property division process. It may become difficult to obtain these documents once the divorce is underway. You are also in a position to access the family finances for determining the extent of your debts and assets. This will give you an accurate idea of what and how to divide.
People that start the divorce proceedings have the added advantage of ensuring access to the credit and money needed for meeting their unique needs.
Legal Benefits
One of the most important possible legal benefit gained by the person that files for the divorce first is that they can request the court for a Standing Order when filing the petition. This order prevents the other spouse from making beneficiary changes to policies, such as retirement accounts and life insurance. It also prevents the other spouse from transferring property or borrowing against it. This is important if the spouse filing the divorce suspects the other spouse of hiding assets.
The person filing the divorce also gets to choose the jurisdiction in which they can litigate the divorce. Situations where the two spouses are not within the same jurisdiction can save the filing divorce a lot of time in commute.
Another benefit is that where matters go to hearing, the person that files the divorce petition first gets to present their case first. However, this may prove to be a disadvantage if the filing spouse doesn't want to reveal their strategy to the other spouse. The other spouse in such situations can adjust their presentation to better counter the first spouse's strategy.
Consult with a Lawyer
You should not refrain from speaking to a seasoned divorce attorney if you think your marriage is coming to an end. This way you discuss specific situations with them and help them determine the best way of moving forward.
Lawyers at the SBEMP law firm serve clients from Palm Springs, Palm Desert, Rancho Mirage, Inland Empire, Orange County, Coachella Valley, Costa Mesa, San Diego, New Jersey, New York, and nearby locations for a range of legal practice areas.
Have any legal questions? Contact the Attorneys at SBEMP Law Firm:
For more information or to request a consultation please contact the law offices of SBEMP (Slovak, Baron, Empey, Murphy & Pinkney) by clicking here.
SBEMP LLP is a full service law firm with attorney offices in Palm Springs (Palm Desert, Inland Empire, Rancho Mirage, Indian Wells), CA; Indian Wells, CA; Costa Mesa (Orange County), CA; San Diego, CA; New Jersey, NJ; and New York, NY.
DISCLAIMER: This blog post does not constitute legal advice, and no attorney-client relationship is formed by reading it. This blog post may be considered ATTORNEY ADVERTISING in some states. Prior results do not guarantee a similar outcome. Additional facts or future developments may affect subjects contained within this blog post. Before acting or relying upon any information within this newsletter, seek the advice of an attorney.