Social Security Disability Benefits Help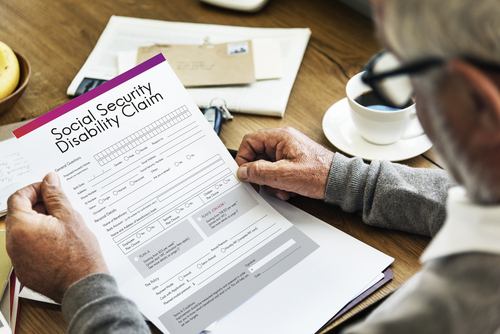 Is this the first time that you are applying for Social Security disability benefits? Did your claim get denied? Hiring a Social Security disability attorney may prove to be a wise decision.
Attorneys at SBEMP (Slovak, Baron, Empey, Murphy & Pinkney) law firm provides professional legal advice and services to clients in Palm Springs, Palm Desert, Rancho Mirage, Inland Empire, Orange County, Coachella Valley, Costa Mesa, San Diego, New Jersey, New York, and surrounding locations.
Disability Condition
The SSA has its own qualification criteria that is mentioned in the Blue Book. The type of condition you get diagnosed with will determine the Social Security disability benefits you medically qualify for. Few conditions, like metastatic cancer and ALS don't need anything other than a diagnosis to qualify for. Your Social Security disability attorney can help determine whether you qualify as per the Blue Book or not.
Medically Qualifying at a Hearing
Most Social Security disability applicants get approved for the benefit at the hearing. You will be presenting critical facts during the hearing regarding your medical condition and the way it affects your work ability. Vocational expert may be present at this hearing. You will be asked a number of questions about your inability to physically work because of your medical condition or disability.
Your attorney can help you anticipate these questions and prepare for them. They will also ensure that you have enough supporting evidence to win the claim.
Hiring a Social Security Disability Attorney
Most SSI and SSDI claims need to go in front of an administrative law judge (ALJ) for the claimant to receive disability benefits. Having a disability attorney at the level of the ALJ hearing can help you win a claim. Having a legal professional at your side can help ensure that your lawsuit is well prepared and properly developed before the hearing.
Preparing a Disability Case
The vast majority of SSI and SSDI claimants have no idea how to prepare a disability case thoroughly or properly. In contrast, legal professionals have the necessary knowledge and experience to prepare for disability cases.
It is important for the representative to have SSI and SSDI claim experience. This is the only way they will know what the judge would expect from a claimant's particular medical condition. They will also know the type of questions the judge would ask the medical tests they may order.
Disability representative are dedicated since they usually work on a contingency basis. This refers to an agreement where the representative would get paid only when you win. This motivates them to track down important medical records and obtain detailed claimant statements.
How to Win Without Legal Help
Disability claimants that don't have representation from a legal professional can still win an SSI or SSDI disability claim at their ALJ hearing. However, they will have significantly low odds of winning the claim without bringing in a representative or an attorney to the hearing. This is why it is always recommended to have legal assistance at the hearing.
Lawyers at the SBEMP law firm serve clients from Palm Springs, Palm Desert, Rancho Mirage, Inland Empire, Orange County, Coachella Valley, Costa Mesa, San Diego, New Jersey, New York, and nearby locations for a range of legal practice areas.
Have any legal questions? Contact the Attorneys at SBEMP Law Firm:
For more information or to request a consultation please contact the law offices of SBEMP (Slovak, Baron, Empey, Murphy & Pinkney) by clicking here.
SBEMP LLP is a full service law firm with attorney offices in Palm Springs (Palm Desert, Inland Empire, Rancho Mirage, Indian Wells), CA; Indian Wells, CA; Costa Mesa (Orange County), CA; San Diego, CA; New Jersey, NJ; and New York, NY.
DISCLAIMER: This blog post does not constitute legal advice, and no attorney-client relationship is formed by reading it. This blog post may be considered ATTORNEY ADVERTISING in some states. Prior results do not guarantee a similar outcome. Additional facts or future developments may affect subjects contained within this blog post. Before acting or relying upon any information within this newsletter, seek the advice of an attorney.