Child Injury Law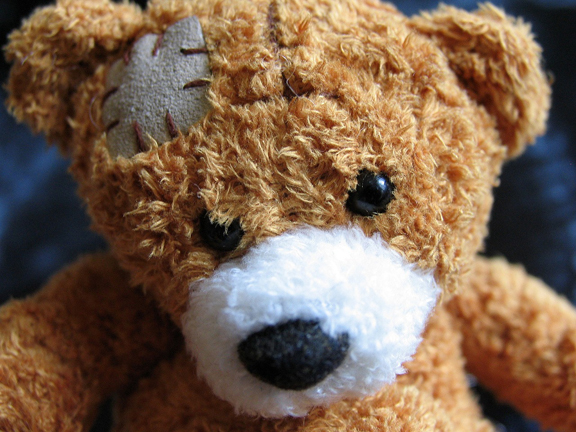 Catastrophic or fatal injuries to a child can bring devastation on the entire family. A majority of injuries to children are because of negligence. Generally, teenagers and children are at a higher risk of serious injuries in connection with bus accidents, car accidents, defective toys, fireworks and explosives, playground incidents, household product poisoning, animal attacks, and swimming accidents.
There is different statute of limitations in each state for different types of claims. However, in most states, the statute of limitations doesn't start running until the child has turned 18. This means that if the statute of limitations in your state is 1 year, then the child has until they are 19 to initiate a lawsuit.
Attorneys at SBEMP (Slovak, Baron, Empey, Murphy & Pinkney) law firm provides professional legal advice and services to clients in Palm Springs, Palm Desert, Rancho Mirage, Inland Empire, Orange County, Coachella Valley, Costa Mesa, San Diego, New Jersey, New York, and surrounding communities.
Separate Rights of Action
Every child injury case has two separate rights of action. The child as well as the child's parents or guardian has the right to pursue separate action for pursuing compensation for medical bills and personal losses.
The type of lawsuit filed for recovery damages depends on the nature and type of accident. For instance, a child that suffered a drowning injury or was bitten by a dog on someone else's property will need to turn to premises liability laws. Injuries sustained by a teenage driver will turn on basic laws regarding negligence.
Failure on part of an adult injury victim for behaving reasonably under the circumstances can contribute to the injuries and reduce their damages. In certain states, negligence on part of the victim can lead to a total bar to recovery.
Partial Responsibility for Child Injuries or Death on Part of Parents
Complicated questions surrounding 'reasonability' are raised by child injuries. The ability of a child to react reasonably to a situation depends on their maturity level and age. Courts, in most states, adopt a reasonable child standard. As per the standard, a child is expected to act in a reasonable manner conducive to a child of the same intelligence, age, and maturity. More detailed rules may strictly apply to children of certain ages in other states.
Child's Injury Because of Parents Negligence
In many states, parent's negligence contributing to a child's injury is not considered imputed to the child for public policy reasons. However, in certain jurisdictions parents may be precluded from recovering for their child's wrongful death if their negligence contributed to the death.
What is the Bystander Theory?
In case a child is killed or seriously injured in an accident because of someone else's negligence, their parents may be able to recover damages as a bystander for the pain and suffering and emotional distress caused as a result of the injury.
Generally, parents can recover under the bystander theory if they were contemporaneously watching as the child suffered injuries. The theory doesn't apply to adults that arrive on the scene when the child is getting medical attention.
Lawyers at the SBEMP law firm serve clients from Palm Springs, Palm Desert, Rancho Mirage, Inland Empire, Orange County, Coachella Valley, Costa Mesa, San Diego, New Jersey, New York, and nearby locations for a range of legal practice areas.
Have any legal questions? Contact the Attorneys at SBEMP Law Firm:
For more information or to request a consultation please contact the law offices of SBEMP (Slovak, Baron, Empey, Murphy & Pinkney) by clicking here.
SBEMP LLP is a full service law firm with attorney offices in Palm Springs (Palm Desert, Inland Empire, Rancho Mirage, Indian Wells), CA; Indian Wells, CA; Costa Mesa (Orange County), CA; San Diego, CA; New Jersey, NJ; and New York, NY.
DISCLAIMER: This blog post does not constitute legal advice, and no attorney-client relationship is formed by reading it. This blog post may be considered ATTORNEY ADVERTISING in some states. Prior results do not guarantee a similar outcome. Additional facts or future developments may affect subjects contained within this blog post. Before acting or relying upon any information within this newsletter, seek the advice of an attorney.