Bankruptcy Law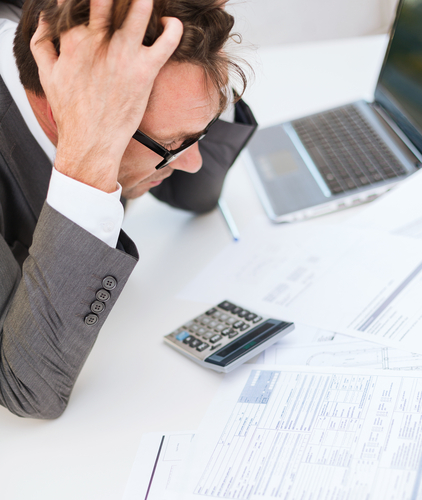 People considering bankruptcy usually want to know how much it costs. The cost of bankruptcy may seem high, especially when money is tight. You should be aware of attorney's fee, filing fees, and the cost of filing with an attorney versus on your own. You should also draw comparisons in the expected total bankruptcy cost.
Attorneys at SBEMP (Slovak, Baron, Empey, Murphy & Pinkney) law firm provides professional legal advice and services to clients in Palm Springs, Palm Desert, Rancho Mirage, Inland Empire, Orange County, Coachella Valley, Costa Mesa, San Diego, New Jersey, New York, and surrounding locations.
Required Courses and Filing Fees
Bankruptcy filers are required to pay a filing fee. The fee for Chapter 7 case is $335. It is $310 for a Chapter 13 case. The Bankruptcy Trustee may charge a fee as well, somewhere between $15 – 20.
There is no additional fee if you file for Chapter 7 bankruptcy, but later want it converted to Chapter 13. However, if you want to convert to Chapter 7 bankruptcy after filing for Chapter 13, you would need to pay a conversion fee amounting to $25.
You will also be required to take personal financial management course and obtain credit counseling aside from the filing fee. This can cost between $20 and $100.
Is A Highly Rated Bankruptcy Attorney Worth It?
You can file for bankruptcy without an attorney (pro se). However, the success rate of these filings is not good. For instance, in 2014 almost twice the number of pro se Chapter 7 cases were dismissed as compared to attorney represented cases in Los Angeles. The success rate of Chapter 7 bankruptcy filings is over 95% with an attorney.
Pro se filers have a worse track record for Chapter 13 cases. In Los Angeles area, attorney represented cases had a success rate of 55% for Chapter 13 cases. This is when pro se cases reported a success rate of only 0.04% (1 in 2,500 cases).
Less than 50% chapters filed pro se were discharged in 2014 while more than 82% attorney represented cases received a discharge. Most people choose to file pro se because they think they can't afford an attorney or don't require one. However, the above-mentioned statistics show that it is completely worth hiring a highly rated bankruptcy attorney for protecting your rights.
Attorney Fee for Chapter 7 Bankruptcy
You would generally be required to pay the attorney an up-front fee when filing bankruptcy under Chapter 7. The average attorney fee varies significantly depending on the lawyer you choose. You may need to pay more in a large metro city as compared to a small town. The complexity of your case, location and the quality of attorney you hire will all have an impact on the overall fee.
You would need to pay less for a straightforward "no asset" case. This is when you don't have any assets that can be exempted. Complex cases generally result in litigation. The cost of the bankruptcy will also depend on the attorney's professional reputation and experience level.
Lawyers at the SBEMP law firm serve clients from Palm Springs, Palm Desert, Rancho Mirage, Inland Empire, Orange County, Coachella Valley, Costa Mesa, San Diego, New Jersey, New York, and nearby locations for a range of legal practice areas.
Have any legal questions? Contact the Attorneys at SBEMP Law Firm:
For more information or to request a consultation please contact the law offices of SBEMP (Slovak, Baron, Empey, Murphy & Pinkney) by clicking here.
SBEMP LLP is a full service law firm with attorney offices in Palm Springs (Palm Desert, Inland Empire, Rancho Mirage, Indian Wells), CA; Indian Wells, CA; Costa Mesa (Orange County), CA; San Diego, CA; New Jersey, NJ; and New York, NY.
DISCLAIMER: This blog post does not constitute legal advice, and no attorney-client relationship is formed by reading it. This blog post may be considered ATTORNEY ADVERTISING in some states. Prior results do not guarantee a similar outcome. Additional facts or future developments may affect subjects contained within this blog post. Before acting or relying upon any information within this newsletter, seek the advice of an attorney.