Disability Law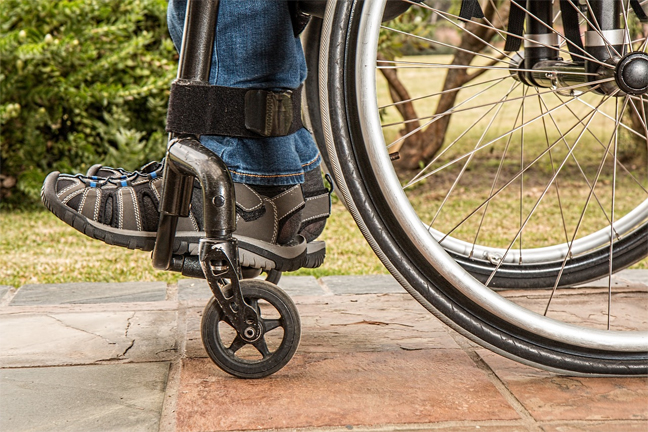 Critical financial protection is provided by disability insurance providers to American workers. Unfortunately, disability insurance is a highly misunderstood term. Majority of workforce has home or renter's insurance, health insurance and car insurance. However, nobody really pays attention to the need for income protection insurance.
Disability insurance provides a portion of the income in case there is an illness or injury which puts you out of work for an extended time period. This is a critical insurance type for most working Americans. Disability insurance will provide the safety net you need when you have to miss work for months or weeks at time. It will help you pay bills during that time period.
Attorneys at SBEMP (Slovak, Baron, Empey, Murphy & Pinkney) law firm provides professional legal advice and services to clients in Palm Springs, Palm Desert, Rancho Mirage, Inland Empire, Orange County, Coachella Valley, Costa Mesa, San Diego, New Jersey, New York, and surrounding communities.
FAQs about Disability Insurance
Do I really need disability insurance?
Disability doesn't always apply to serious illnesses or injuries. According to the US Social Security Administration, one in every four workers should expect to be out of work for a minimum period of 12 months due to some disabling condition before attaining the age of 67. You should consider disability insurance if you think you won't have the ability to pay bills upon missing work.
Is there a difference between long-term and short-term disability insurance?
Short-term disability (STD) insurance pays for a period of 3 – 6 months. In some cases, the plans can run even longer. Depending on the policy, these plans may cover 60 – 70% of your wages. Long-term disability (LTD) insurance has you covered for longer than 3 – 6 months. However, the plan only pays 40 – 70% of the income if you miss work.
LTD costs more than STD since it offers protection for a significantly longer duration. Your policy terms will dictate the time your insurance pays benefits. This can be for a specific time period, like 5 – 10 years or until you reach Social Security retirement age.
Are all disabilities covered by the disability insurance?
Individual plans have their own definition of disability. These disabilities are usually not covered by most insurance policies:
Disabilities resulting from riot participation
Intentional or self-inflicted injuries
Act of war
Disability during an incarcerated period
Disability as a result of convicted crime
Pre-existing conditions
Occupational injury or sickness (covered by workers' compensation instead)
Can I collect benefits if I am working part time?
This will be specified in your insurance contract. Most policies allow an individual to work part time. However, they reduce the earnings from the benefits.
How do I calculate the disability insurance amount?
Disability insurance policies that replace the entire income is not usually sold by insurance companies. However, there are a few policies that may replace up to 70% of the income. You should consider getting a supplemental insurance coverage if your employer doesn't offer a high paying disability plan.
Lawyers at the SBEMP law firm serve clients from Palm Springs, Palm Desert, Rancho Mirage, Inland Empire, Orange County, Coachella Valley, Costa Mesa, San Diego, New Jersey, New York, and nearby locations for a range of legal practice areas.
Have any legal questions? Contact the Attorneys at SBEMP Law Firm:
For more information or to request a consultation please contact the law offices of SBEMP (Slovak, Baron, Empey, Murphy & Pinkney) by clicking here.
SBEMP LLP is a full service law firm with attorney offices in Palm Springs (Palm Desert, Inland Empire, Rancho Mirage, Indian Wells), CA; Indian Wells, CA; Costa Mesa (Orange County), CA; San Diego, CA; New Jersey, NJ; and New York, NY.
DISCLAIMER: This blog post does not constitute legal advice, and no attorney-client relationship is formed by reading it. This blog post may be considered ATTORNEY ADVERTISING in some states. Prior results do not guarantee a similar outcome. Additional facts or future developments may affect subjects contained within this blog post. Before acting or relying upon any information within this newsletter, seek the advice of an attorney.