Tax Law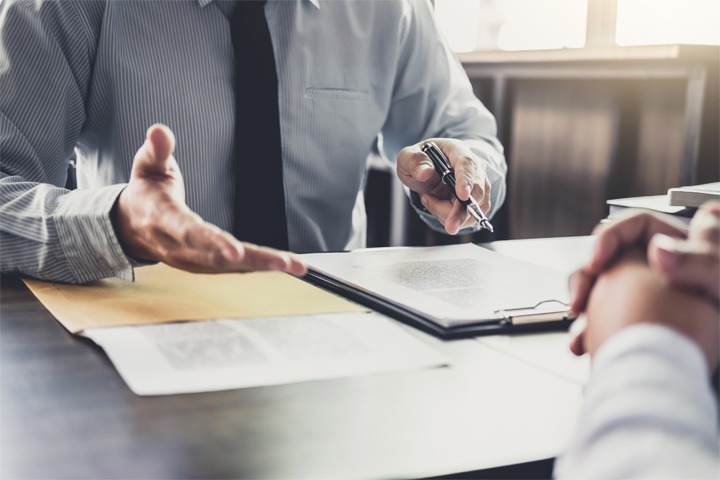 Tax law refers to is the practice of law that is related to the payment of taxes and assessment. Tax laws originate from a wide variety of sources. They come from state, federal, and local authorities. They are created in federal and state constitutions, regulations, and laws. Tax law consists of comprehending, applying and defending the payment or non-payment of taxes.
Tax attorneys assist their clients to comprehend tax laws and carry out their affairs in a manner that is beneficial with respect to tax laws. When disputes happen, tax lawyers aid their clients defend their rights as well as protect their interests. Tax law is the understanding and application of tax laws that may influence both corporations and individuals.
Attorneys at SBEMP (Slovak, Baron, Empey, Murphy & Pinkney) law firm provides professional legal advice and services to clients in Palm Springs, Palm Desert, Rancho Mirage, Inland Empire, Orange County, Coachella Valley, Costa Mesa, San Diego, New Jersey, New York, and surrounding communities.
Types of Tax laws in the United States
There are several different kinds of taxes in the United States. A tax lawyer can assist their client in any of the following kinds of disputes of tax:
Estate tax

Income tax

Business tax

Taxes that promote environmentally sound activities

Property tax

Capital gains tax

Import tax

Taxes on gifts

Vice tax or sin tax

Employment and payroll tax
Individual and Business Tax Laws
Both businesses and individuals pay tax in the United States. Usually, taxes are based on the value of an entity. For instance, the higher a person's income, the greater they pay in income taxes. The structure of the US federal income tax levies higher tax rates for higher levels of income. Even a system of flat tax evaluates additional tax as the value of an article or sale goes up.
A tax assessment could be simple or complex. For instance, the US income tax code makes allowances for exemptions and deductions. If you invest in a 401k, you would be able to make deductions of your contributions from your income.
You may be also able to subtract from your taxes for high medical expenses, the cost of an adoption, or even the cost of raising a child. On the other hand, a tax may be a simple percentage of the value of an item or account.
Taxes in the United States are chiefly self-assessing. For example, anyone can report their individual income sources and claim deductions. They can file their own tax return. The US government may decide to audit someone's taxes, but the rate of audit rate is very small in comparison to the number of tax returns that are filed very year.
At times, the government may decide what tax to assess. Even non-resident US citizens are required to pay their taxes. Americans living abroad should file their tax returns. Tax law comprises of knowledge as to how to challenge a tax assessment or justify a self-reported payment of tax.
Income Tax Law
US income tax laws can be found in the Internal Revenue Code. The Internal Revenue Service (IRS) comes under the US Department of Treasury. The IRS manages the US tax code and gathers taxes. US tax law makes use of a graduated tax rate for personal income taxes.
When a person earns more, they will be required to pay a higher tax rate on the money that they make. There are important exemptions and deductions that may have an impact on the final liability of the taxpayer
Lawyers at the SBEMP law firm serve clients from Palm Springs, Palm Desert, Rancho Mirage, Inland Empire, Orange County, Coachella Valley, Costa Mesa, San Diego, New Jersey, New York, and nearby locations for a range of legal practice areas.
For more information or to request a consultation please contact the law offices of SBEMP (Slovak, Baron, Empey, Murphy & Pinkney) by clicking here.
SBEMP LLP is a full service law firm with attorney offices in Palm Springs (Palm Desert, Inland Empire, Rancho Mirage), CA; Indian Wells, CA; Costa Mesa (Orange County), CA; San Diego, CA; New Jersey, NJ; and New York, NY.
DISCLAIMER: This blog post does not constitute legal advice, and no attorney-client relationship is formed by reading it. This blog post may be considered ATTORNEY ADVERTISING in some states. Prior results do not guarantee a similar outcome. Additional facts or future developments may affect subjects contained within this blog post. Before acting or relying upon any information within this newsletter, seek the advice of an attorney.