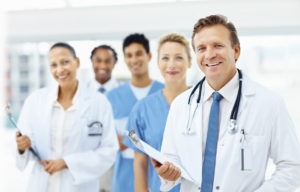 Franchise law refers to the body of law that governs the creation, operation and ending of franchise relationships.
Franchise law cover laws and regulations at all levels of government that control how businesses and individuals may enter into franchise relationships.
Franchise law attorneys help clients to comprehend and comply with these laws. The practice of franchise law may also include the enforcement of these laws or advocating for changes to the existing law.
Attorneys at SBEMP (Slovak, Baron, Empey, Murphy & Pinkney) law firm provides professional legal advice and services to clients in Palm Springs, Palm Desert, Rancho Mirage, Inland Empire, Orange County, Coachella Valley, Costa Mesa, San Diego, New Jersey, New York, and surrounding locations.
What is a franchise?
A franchise involves the legal use of another company's business secrets, copyrights, and other business identifiers. A franchiser allows the use of these items for a fee.
The franchisee uses these items to establish and operate a business. While the consumer may see franchise locations as very similar, every location is owned and managed by a local business owner.
The three defining characteristics of a franchise are as follows:
The franchisee is eligible to use the trademarks, name, logos, and products of the franchise.

The franchiser receives payment from the franchisee. Usually, the franchisee pays a percentage of their total income to the franchise as royalties.

The franchiser has a significant level of control over the manner in which the franchisee runs their business.
Where does franchise law originate from?
Franchise law is an amalgamation of federal laws and regulations, state law and common law. As many franchises operate in more than a single state, there are robust federal laws that control franchising in the US.
A few states augment federal laws and regulations by adding state law.
The federal and state laws that control franchising do not override common laws that may be applicable to franchise businesses. Common law that encompasses fraud, contracts, employment, and other business-related topics are still applicable to franchise businesses.
Franchise lawyers must navigate a multitude of laws, regulations, and common laws that prevail at all levels.
Lawyers that work on behalf of the franchise may need to be knowledgeable about the laws of many states to conduct business. In addition, certain franchise business provides franchises in various countries.
Franchise lawyers may need to understand the laws of these nations and work effectively with attorneys in these nations to help the franchise expand into new regions.
Federal Franchise Law
Federal franchise law originates from 16 CFR parts 436 and 437. This law requires franchisers to provide franchisees with information that they require to determine if the franchise is a viable business investment. Franchisers must offer prospective franchisees details on various topics including:
The owner of the franchise, their parent company, and affiliates

Information on bankruptcy

Start-up cost estimates

Limitations on the business

Obligations of the independent business owner

Assistance given to owners

Advertising provided

Territorial rights and restrictions

Names of celebrity endorsers

Procedures for dispute resolution

Optional financial performance representations
What kinds of legal issues occur in franchise law?
Franchise law may encompass various topics. The topics that may arise in franchise law are as follows:
Securities

Contracts

Fraud

Copyright

Trademark

Litigation

Employment

Advertising

Torts

Dispute resolution
Lawyers at the SBEMP law firm serve clients from Palm Springs, Palm Desert, Rancho Mirage, Inland Empire, Orange County, Coachella Valley, Costa Mesa, San Diego, New Jersey, New York, and nearby locations for a range of legal practice areas.
For more information or to request a consultation please contact the law offices of SBEMP (Slovak, Baron, Empey, Murphy & Pinkney) by clicking here.
SBEMP LLP is a full service law firm with attorney offices in Palm Springs (Palm Desert, Inland Empire, Rancho Mirage), CA; Costa Mesa (Orange County), CA; San Diego, CA; New Jersey, NJ; and New York, NY.
DISCLAIMER: This blog post does not constitute legal advice, and no attorney-client relationship is formed by reading it. This blog post may be considered ATTORNEY ADVERTISING in some states. Prior results do not guarantee a similar outcome. Additional facts or future developments may affect subjects contained within this blog post. Before acting or relying upon any information within this newsletter, seek the advice of an attorney.