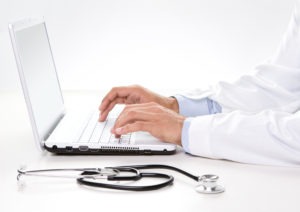 Copyright law refers to the area of law that protects the rights of artists, authors, and innovators to profit from their work. The purpose of this law is to encourage the development of innovative works.
Experienced attorneys at SBEMP (Slovak, Baron, Empey, Murphy & Pinkney) law firm provides professional legal advice and services to clients in Palm Springs, Palm Desert, Rancho Mirage, Inland Empire, Orange County, San Diego, New Jersey, New York, and surrounding communities.
Protections under Copyright Law
Copyright laws protect the rights of individuals who create artistic works ensuring that they are the people who profit from those works. This law safeguards various creative works, such as:
Written papers and poems

Books

Sound

Art

Music

Singing

Video recordings

Movies

Sculpture

Theater and drama

Architecture

Derivative works of any of the above
Copyrights are distinct from patents as they protect creative works while patents safeguard technologies and discoveries.
How do you get a Copyright?
Copyright is automatic in the US. The individual producing the creative work is the person who has the right to profit from it. The creator does not need to formally register a copyright with the United States Copyright Office to receive a copyright.
But there are reasons which may encourage a creator to undergo the process to register their copyright. Upon registering their copyright, a person has prima facie evidence that their copyright exists.
If there is a violation, the creator can also seek statutory damages as well as lawyer fees that are not available to them if they do not register their copyright.
Available Remedies for Copyright Violation
Monetary payments for a reduction in profits may be a penalty for a copyright violation. Penalties may also include receiving the injunctive relief that disallows the offending behavior from continuing.
Sometimes an individual who violates copyright might also have to turn over the equipment they use to create illegal copies such as copying machines or other tools.
Copyright Law is both Criminal and Civil
Clients facing criminal, as well as civil violations allegations, may work with copyright attorneys. Federal prosecutors can prosecute deliberate violations of copyright law.
They possess prosecutorial discretion meaning that they can decide whether or not to bring a criminal action for a possible copyright violation. If the prosecutors do not bring criminal prosecution, the individual holding the copyright can still start their own civil litigation.
Common Issues in Copyright Enforcement
Employer and employee disputes

: When an employee is the creator of a work, conflicts can arise regards the ownership.
Joint authorship

: When more than one individual create a work and wish to control it.
Conflicts on whether the work is eligible for copyright protection
Disputes on whether a new creation falls under the purview of the Fair Use Doctrine
Debate on whether a work is still protected under copyright
Questions on the originality of the work contextual to a copyright claim
Registration concerns and assistance
Execution of actions for copyright violations
Challenges in providing proof of lost sales and other damages due to violations
Copyright Laws and Emerging Technologies
Attorneys practicing copyright law must understand how emerging technology impacts these laws. Today, new technology has made it easier than ever to record a work. It has also become very easy to violate copyright. The copyright attorneys of today must develop ingenious ways to detect and enforce copyright violations.
Committed lawyers at the SBEMP law firm serve clients from Palm Springs, Palm Desert, Rancho Mirage, Inland Empire, Orange County, San Diego, New Jersey, New York, and nearby locations for a range of legal practice areas.
For more information or to request a consultation please contact the law offices of SBEMP (Slovak, Baron, Empey, Murphy & Pinkney) by clicking here.
SBEMP LLP is a full service law firm with attorney offices in Palm Springs (Palm Desert, Inland Empire, Rancho Mirage), CA; Costa Mesa (Orange County), CA; San Diego, CA; New Jersey, NJ; and New York, NY.
DISCLAIMER: This blog post does not constitute legal advice, and no attorney-client relationship is formed by reading it. This blog post may be considered ATTORNEY ADVERTISING in some states. Prior results do not guarantee a similar outcome. Additional facts or future developments may affect subjects contained within this blog post. Before acting or relying upon any information within this newsletter, seek the advice of an attorney