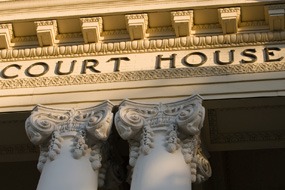 While advertisement is universal, many people are unaware that there are laws and stipulations that govern the manner in which corporates may or may not legally advertise.
Advertising law attorneys operate behind the scenes and assist companies through law firms or in-house counsel to ensure that they follow the rules of legal and ethical advertising.
The team of attorneys at SBEMP (Slovak, Baron, Empey, Murphy & Pinkney) law firm provides professional legal advice and services to clients in Palm Springs, Palm Desert, Rancho Mirage, Inland Empire, Orange County, San Diego, New Jersey, New York, and surrounding communities.
Advertising laws origins
The Federal Trade Commission (FTC) sets forth the rules and regulations that govern a majority of marketing and advertising law in the US. These stipulations seek to ensure that advertising is honest and fair, and can impact the functioning of companies in various ways.
The FTC requires advertising claims to be "evidence-based." This means that advertising cannot be misleading or false.
These rules are applicable to marketing and advertising strategies across all mediums, such as digital and telemarketing campaigns. They apply to general product claims and health-specific claims regarding the effectiveness of a product.
Functions of advertisement lawyers
Most lawyers pursuing a career in advertising law will work alongside corporate entities offering them guidance and advice to make sure that they are always within the purview of advertising rules and regulations.
These profound attorneys must possess in-depth knowledge and comprehension of advertising rules and regulations and sound legal research skills to understand new issues as they surface.
Advertising law attorneys go over product labels, ads, and claims make by the firm and recommend changes if required. In this regard, it is vital to have a detailed understanding of the kind of claims that contravene the "truthfulness" specifications set forth by the FTC and other advertisement laws.
But not all attorneys working with advertising law operate on behalf of the company. Enforcement is the other side of the equation, and this comprises lawyers who work to bring either criminal or civil penalties against corporates that contravene advertisement law.
It may be challenging to build a career in advertising law enforcement. However, many careers with the criminal justice system or regulatory boards involve cases centered on advertising law.
Where do advertising lawyers work?
There are many options for lawyers seeking to pursue a career in advertising law in terms of job placement. Some private law practices have advertising law departments where they employ attorneys with expertise in advertising and marketing law. These proven attorneys will work with various clients, typically companies, to monitor their advertising processes and offer advice.
However, these positions are still a rarity, and a majority of smaller law practices do not have a separate advertising law department. It is best to search for opportunities in advertising law at a few major cities, such as New York or Washington DC, where such positions may be available.
Advertising law is an expanding field which involves the omission and enforcement of advertising laws in the US. In general, advertising attorneys will be in high demand as long as advertisements continue to be prevalent in the world of business.
Judicious lawyers at the SBEMP law firm serve clients from Palm Springs, Palm Desert, Rancho Mirage, Inland Empire, Orange County, San Diego, New Jersey, New York, and nearby locations for a range of legal practice areas.
For more information or to request a consultation please contact the law offices of SBEMP (Slovak, Baron, Empey, Murphy & Pinkney) by clicking here.
SBEMP LLP is a full service law firm with attorney offices in Palm Springs (Palm Desert, Inland Empire, Rancho Mirage), CA; Costa Mesa (Orange County), CA; San Diego, CA; New Jersey, NJ; and New York, NY.
DISCLAIMER: This blog post does not constitute legal advice, and no attorney-client relationship is formed by reading it. This blog post may be considered ATTORNEY ADVERTISING in some states. Prior results do not guarantee a similar outcome. Additional facts or future developments may affect subjects contained within this blog post. Before acting or relying upon any information within this newsletter, seek the advice of an attorney