Mergers & Acquisitions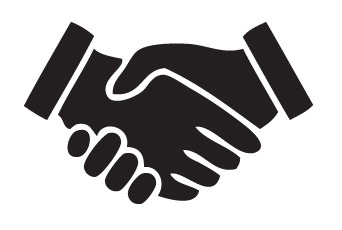 Mergers and acquisitions refer to business transactions that occur as a result of a purchase or takeover of one company by another. A merger or acquisition is combining businesses or absorbing one business entity into the other.
The transaction enables a business to become bigger or smaller or change its organizational structure. Mergers and acquisitions law involves offering advice to companies on potential mergers and acquisitions.
In addition, it involves negotiating the transaction as well as the preparation of the necessary paperwork to complete the merger or acquisition.
Attorneys at SBEMP (Slovak, Baron, Empey, Murphy & Pinkney) law firm provides professional legal advice and services to clients in Palm Springs, Palm Desert, Rancho Mirage, Inland Empire, Orange County, Coachella Valley, Costa Mesa, San Diego, New Jersey, New York, and surrounding communities.
What is a Merger in Business?
A merger occurs when two companies combine to create a new company. After a merger, the two companies combine to conduct business operations together.
While every merger develops a unique organizational structure and climate, the nature of a merger is such that both companies involved are on an equal plane during and following the merger. Usually, after a merger, the old shares from each company are transferred to create new shares in the name of the new entity.
There are various types of different business entities that merge. For instance, two companies that are in direct competition to offer the same goods or service might combine to compete together.
Two organizations offering similar products in diverse markets may combine to expand the market size. On the other hand, a manufacturer might merge with a supplier, or companies offering different but related products to offer combined products in a single territory.
What is an Acquisition in Business?
When one company purchases another company and takes over operations, it is known as an acquisition or a takeover. Acquisitions may involve private as well as public companies.
The acquired company may or may not be open to the transaction. It is known as a hostile acquisition when the management of the acquired company is against the transaction.
A majority of acquisitions involve an older or larger company taking over a smaller or newer company. A reverse takeover refers to a smaller or younger company acquiring a larger company but retaining the name of the larger company.
Why do Companies pursue a Merger or an Acquisition?
Companies might consider a merger or acquisition to enhance their business position. One or both organizations might increase the value of their company due to the transaction.
The transaction might enable a company to increase the geographical territories where they conduct operations or diversify their interests. The transaction can result in a payday for owners or shareholders of the acquired company.
Who practices Mergers and Acquisitions Law?
Business attorneys practice mergers and acquisition law. As a merger or acquisition is a time-intensive and involved process, most lawyers who work on mergers and acquisitions specialize in business law at least if not entirely focus on mergers and acquisitions. But not all mergers and acquisitions lawyers are engaged by large firms.
A small company that operates in a single geographical territory might use a local, solo practitioner to pursue a merger or acquisition. Alternatively, a large company pursuing a merger or acquisition usually works with larger law firms.
Lawyers at the SBEMP law firm serve clients from Palm Springs, Palm Desert, Rancho Mirage, Inland Empire, Orange County, Coachella Valley, Costa Mesa, San Diego, New Jersey, New York, and nearby locations for a range of legal practice areas.
For more information or to request a consultation please contact the law offices of SBEMP (Slovak, Baron, Empey, Murphy & Pinkney) by clicking here.
SBEMP LLP is a full service law firm with attorney offices in Palm Springs (Palm Desert, Inland Empire, Rancho Mirage), CA; Indian Wells, CA; Costa Mesa (Orange County), CA; San Diego, CA; New Jersey, NJ; and New York, NY.
DISCLAIMER: This blog post does not constitute legal advice, and no attorney-client relationship is formed by reading it. This blog post may be considered ATTORNEY ADVERTISING in some states. Prior results do not guarantee a similar outcome. Additional facts or future developments may affect subjects contained within this blog post. Before acting or relying upon any information within this newsletter, seek the advice of an attorney.