Separation Law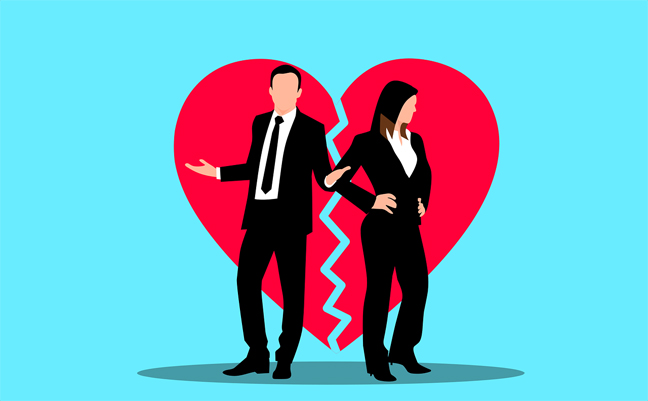 Separation can be of three types – trial, permanent, and legal separation. Legal separation needs to be approved by a family court and is considered an alternative to divorce. Permanent and trial separation act as more immediate measures and are taken before a potential or an actual divorce.
Attorneys at SBEMP (Slovak, Baron, Empey, Murphy & Pinkney) law firm provides professional legal advice and services to clients in Palm Springs, Palm Desert, Rancho Mirage, Inland Empire, Orange County, Coachella Valley, Costa Mesa, San Diego, New Jersey, New York, and surrounding locations.
What is Trial Separation?
Trial separation concerns spouses that choose to separate before making their divorce official. These spouses have not yet decided to divorce. This means that any debts or assets acquired by the couple during trial separation will be treated as if there was no separation.
This type of separation is beneficial to those spouses that are considering divorce, but still have room for reconciliation. Spouses can take a much-needed timeout without any legal ramifications.
What is Permanent Separation?
Permanent separation is the next step following a trial separation if the spouses decide to get divorced. Most states consider permanent separation as a legal change in status. This can affect property division. Any assets or debts acquired by either spouse after permanent separation are solely attributable to the spouse acquiring them in most states.
It is not easy to determine the date of permanent separation. It may come in question during a divorce as well. For instance, the date of separation can be up for debate if a spouse fought and left the marital home to stay with their parents for a few weeks before asking for a divorce.
Separation Agreements in Different Situations
Majority of spouses choose to date, sign, and draft a separation agreement for establishing expectations and timeline for their separation. Separation agreements are not a requirement for either trial or permanent separation. However, they do prove to be useful.
The separation agreement in the case of a trial separation should indicate that the couple is not dissolving their marriage and have not yet thought of divorce. The agreement can also set out several financial expectations, such as whether credit cards and bank accounts will continue to be shared. It can also state how bills will be paid.
In addition, the agreement can cover topics such as where both spouses will live and how will the children be shared. Start and end separation date is helpful in such agreements.
The separation agreement in case of a permanent separation is similar to trial separation. However, it would indicate that the spouses intend to separate permanently and will eventually be getting a divorce. Permanently separated couples don't need to divorce immediately. However, they should not be considering continuing the marriage either.
Key Takeaway
Ultimately, neither permanent nor trial separations are the same as divorce. Couples can always decide to reconcile during the separation since neither side have legally ended the marriage. It allows for an easier return to married state. However, they help provide greater legal protection during a divorce if the couple does decide to end the marriage for good.
Lawyers at the SBEMP law firm serve clients from Palm Springs, Palm Desert, Rancho Mirage, Inland Empire, Orange County, Coachella Valley, Costa Mesa, San Diego, New Jersey, New York, and nearby locations for a range of legal practice areas.
Have any legal questions? Contact the Attorneys at SBEMP Law Firm:
For more information or to request a consultation please contact the law offices of SBEMP (Slovak, Baron, Empey, Murphy & Pinkney) by clicking here.
SBEMP LLP is a full service law firm with attorney offices in Palm Springs (Palm Desert, Inland Empire, Rancho Mirage, Indian Wells), CA; Indian Wells, CA; Costa Mesa (Orange County), CA; San Diego, CA; New Jersey, NJ; and New York, NY.
DISCLAIMER: This blog post does not constitute legal advice, and no attorney-client relationship is formed by reading it. This blog post may be considered ATTORNEY ADVERTISING in some states. Prior results do not guarantee a similar outcome. Additional facts or future developments may affect subjects contained within this blog post. Before acting or relying upon any information within this newsletter, seek the advice of an attorney.