Surrogate Court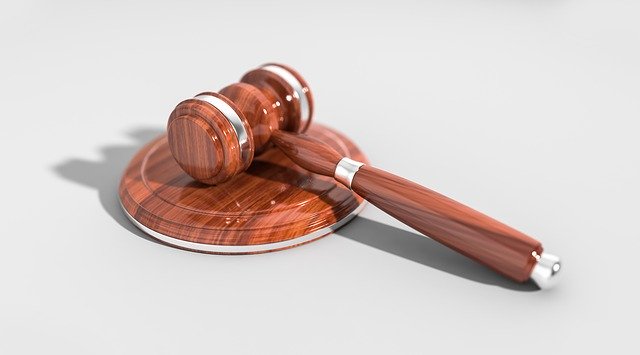 The Surrogate's Courts are responsible for cases that involve the affairs of decedents (people that have passed away.) This includes administration of estates and probate of wills. The executor files Wills for opening probate in the Surrogate's Court.
The Surrogate Court judge will officially admit the will to probate, appoint an executor and issue Letters Testamentary for providing the executor with power to execute all official duties. The probate's final accounting will be filed in Surrogate's Court. The Surrogate's Court will use the state laws of intestate succession for administering the estate in case there is no will to probate.
Attorneys at SBEMP (Slovak, Baron, Empey, Murphy & Pinkney) law firm provides professional legal advice and services to clients in Palm Springs, Palm Desert, Rancho Mirage, Inland Empire, Orange County, Coachella Valley, Costa Mesa, San Diego, New Jersey, New York, and surrounding locations.
Functions of a Surrogate Court Practice Lawyer
Surrogate court practice attorneys are also called probate lawyers. They are hired for settling an estate. The Estate Plan dictates all next steps following the death of a loved one. Probate is usually necessary if the decedent had a Will.
You should know that Trusts don't go through probate. This can make the process much more private and less complicated. However, in case there is only a Trust involved, a probate attorney can still be useful to the Trustee in administering the Trust.
Many people are concerned with who exactly does a probate attorney represent. Probate attorneys may either represent a personal representative, heir to the estate (beneficiary), or the estate itself. In some cases, they may play more than one role. However, this rarely ever happens.
Several things can be accomplished by a probate attorney for settling an estate and assisting the Executor and all beneficiaries. These are:
Collecting the proceeds of life insurance policy
Determining and paying inheritance taxes
Paying all due income and estate taxes
Identifying the estate assets
Making final distributions after paying all taxes and bills
Opening and managing a checking account for the estate
Ordering property appraisals for tangible property
Paying final bills and debt
Preparing and filing court documents
Paying final bills and debt
Preparing court documents
Retitling assets
When Do You Need a Surrogate Court Practice Attorney?
Multiple scenarios and factors will determine whether you need a probate lawyer or not. You may need to consider things like:
Are your state laws complicated?
Type of Estate Plan set up by the decedent
Do they have a Will or a Trust?
What is the estate size?
Are there any beneficiary relationships in contention?
Are beneficiary designations and assets complicated?
These considerations should be factored in your decision of needing an attorney.
You will have to deal with probate if the decedent only had a Will. The next logical step is to evaluate the complexities and the difficulties of the probate. It is obviously more important to hire a Surrogate Court practice attorney if the estate is complicated.
Lawyers at the SBEMP law firm serve clients from Palm Springs, Palm Desert, Rancho Mirage, Inland Empire, Orange County, Coachella Valley, Costa Mesa, San Diego, New Jersey, New York, and nearby locations for a range of legal practice areas.
Have any legal questions? Contact the Attorneys at SBEMP Law Firm:
For more information or to request a consultation please contact the law offices of SBEMP (Slovak, Baron, Empey, Murphy & Pinkney) by clicking here.
SBEMP LLP is a full service law firm with attorney offices in Palm Springs (Palm Desert, Inland Empire, Rancho Mirage, Indian Wells), CA; Indian Wells, CA; Costa Mesa (Orange County), CA; San Diego, CA; New Jersey, NJ; and New York, NY.
DISCLAIMER: This blog post does not constitute legal advice, and no attorney-client relationship is formed by reading it. This blog post may be considered ATTORNEY ADVERTISING in some states. Prior results do not guarantee a similar outcome. Additional facts or future developments may affect subjects contained within this blog post. Before acting or relying upon any information within this newsletter, seek the advice of an attorney.