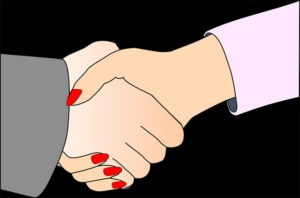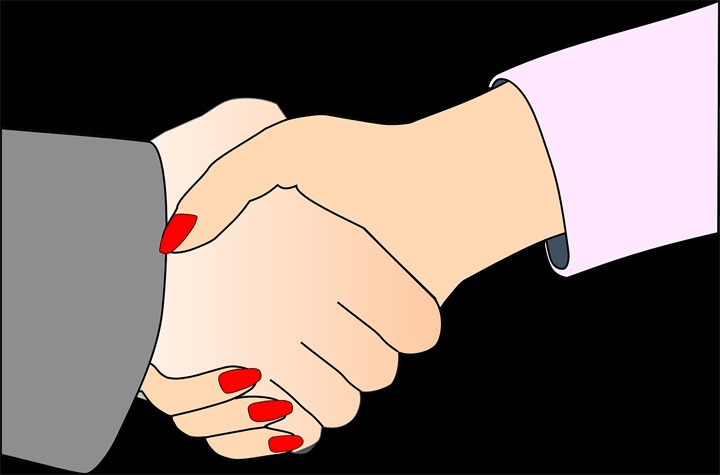 When it comes to selling your company, attorneys are a necessity. Mergers and acquisitions (M&A) can be an incredibly complex process, with a variety of moving parts that need to be considered. Having an experienced attorney to guide you through the process will help ensure a smooth, successful transaction. In this blog post, we'll explore the importance of having an attorney when selling your company and how they can help you reach your desired outcome. Attorneys at SBEMP (Slovak, Baron, Empey, Murphy & Pinkney) law firm provides professional legal advice and services to clients in Palm Springs, Palm Desert, Rancho Mirage, Inland Empire, Orange County, Coachella Valley, Costa Mesa, San Diego, New Jersey, New York, and surrounding locations.
The Process of Selling a Company
Selling a company is a complicated process that involves many legal and financial aspects. It's not something that can be done quickly or without the help of a professional. Whether you are selling your business to retire, move on to other opportunities, or just want to cash in on your hard work, there are a lot of factors to consider.
The first step in the process of selling a company is to evaluate the business. You'll need to identify the strengths and weaknesses of your business, determine what assets you have to offer, and establish a value for your company. This involves examining the financial records, market position, brand value, and potential growth prospects of your business.
Once you've established the value of your business, you'll need to identify potential buyers. You can use business brokers, advisors, or accountants to help with this process. You'll want to find buyers who have the capital to purchase your business, as well as the experience and expertise to manage and grow the business after the sale.
Once you've identified potential buyers, you'll need to negotiate the terms of the sale. This involves setting a purchase price, establishing payment terms, and negotiating other aspects of the deal, such as the transition period and the roles of the new owner and existing management.
Throughout this process, it's important to have legal representation to protect your interests. This is where an attorney can be invaluable.
An attorney can assist you with the legal aspects of selling your business. They can help with the preparation and review of the sales agreement, ensure that all necessary legal requirements are met, and provide guidance on tax implications and other legal issues.
In the next section of this post, we'll discuss in more detail what an attorney can do for you when selling your company.
What an Attorney Can Do For You
Selling a company is a complex and daunting process, with many legal and financial considerations to navigate. An experienced attorney can help guide you through the process and protect your interests. Here are some of the things an attorney can do for you when selling your company:
Review and draft contracts: Your attorney can review any agreements related to the sale, such as purchase agreements, non-disclosure agreements, and employment contracts. They can also draft these agreements to ensure that your interests are protected.

Conduct due diligence: Your attorney can assist with the due diligence process, which involves reviewing the company's financial and legal documents. This is important for both the buyer and the seller, as it helps to identify any potential risks or issues.

Negotiate terms: Your attorney can negotiate the terms of the sale, including the purchase price, payment terms, and any contingencies. They can also help you understand your options and make informed decisions.

Address legal issues: Your attorney can identify and address any legal issues that may arise during the sale, such as tax liabilities, regulatory compliance, or intellectual property concerns.

Provide legal advice: Finally, your attorney can provide legal advice throughout the process, ensuring that you are fully informed and able to make the best decisions for yourself and your company.
Overall, having an attorney by your side when selling your company can provide peace of mind and help ensure a smooth and successful transaction.
The Benefits of Having an Attorney
When it comes to selling your company, having an experienced attorney by your side can make a significant difference. Here are some of the benefits of having an attorney when selling your business:
Protecting Your Interests: An attorney can ensure that your interests are protected throughout the entire sale process. They can help you negotiate favorable terms and ensure that you're not taken advantage of during negotiations.

Mitigating Risks: Selling a business involves numerous risks, and an attorney can help mitigate these risks. They can review contracts, identify potential legal issues, and ensure that all legal requirements are met.

Drafting Legal Documents: Selling a business requires the creation of various legal documents such as purchase agreements, non-disclosure agreements, and more. An attorney can ensure that these documents are legally sound and that they protect your interests.

Assisting with Due Diligence: Due diligence is an essential part of any business sale. An attorney can assist with this process by reviewing legal and financial documents, identifying potential risks, and ensuring that everything is in order.

Managing Disputes: Disputes can arise during the sale process, and having an attorney on your side can help you manage these disputes effectively. They can provide guidance and representation in negotiations and even litigation if necessary.
How to Find the Right Attorney
Now that you know the importance of having an attorney when selling your company, you may be wondering how to find the right one. Here are a few tips to help you get started:
Ask for Referrals: Start by asking trusted friends, family, or business associates if they have any recommendations for a good attorney. You can also ask your accountant or financial advisor for referrals.

Look for Experience: It's important to choose an attorney who has experience in mergers and acquisitions. Look for someone who has successfully represented clients in similar deals.

Research Credentials: Make sure the attorney is licensed and in good standing with the state bar association. You can check their credentials online or ask for proof of their qualifications.

Meet in Person: Schedule a consultation with the attorney to discuss your needs and get a feel for their communication style. Make sure you feel comfortable working with them and that they understand your goals.

Review the Contract: Before signing on with an attorney, make sure you understand their fee structure and what services they will provide. You should also review the contract carefully to ensure there are no hidden fees or surprises.
By taking the time to find the right attorney, you can ensure that you have a trusted advisor on your side throughout the process of selling your company.

Have any legal questions? Contact the Attorneys at SBEMP Law Firm:
For more information or to request a consultation please contact the law offices of SBEMP (Slovak, Baron, Empey, Murphy & Pinkney) by clicking here.
SBEMP LLP is a full service law firm with attorney offices in Palm Springs (Palm Desert, Inland Empire, Rancho Mirage, Indian Wells), CA; Indian Wells, CA; Costa Mesa (Orange County), CA; San Diego, CA; New Jersey, NJ; and New York, NY.
DISCLAIMER: This blog post does not constitute legal advice, and no attorney-client relationship is formed by reading it. This blog post may be considered ATTORNEY ADVERTISING in some states. Prior results do not guarantee a similar outcome. Additional facts or future developments may affect subjects contained within this blog post. Before acting or relying upon any information within this newsletter, seek the advice of an attorney.